'We're not going to do a Russia sanctions bill': Senate moves to punish Iran instead
Published time: 2 May, 2017 19:17
Edited time: 3 May, 2017 09:42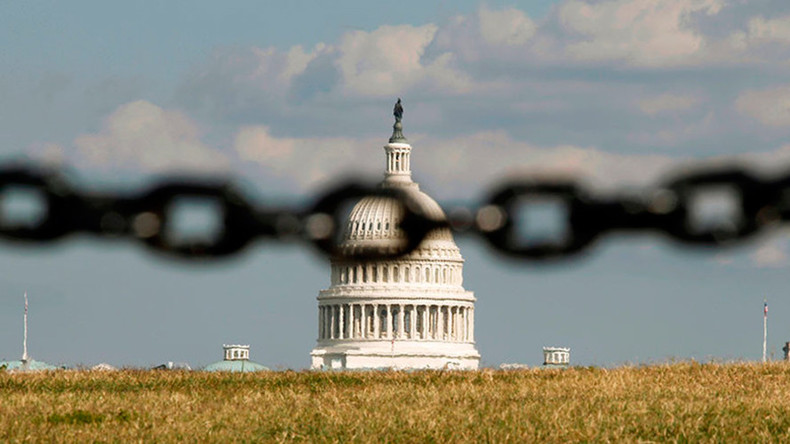 The chair of the US Senate Foreign Relations Committee has quietly put on indefinite hold a bipartisan bill to codify sanctions on Russia for its alleged meddling in Ukraine, Syria and the 2016 presidential election.
The Senate Foreign Relations committee will wait "to get some facts" before moving ahead with the bill to codify into law the existing sanctions, which were imposed on Russia via executive order in 2014, said Chair Bob Corker (R-Tennessee). The bipartisan legislation would also introduce new punitive measures against anyone who supports Russian cyber-hacking against public or private infrastructure.
"We're not going to do a Russia sanctions bill," Corker told Politico on Monday.
Instead, the committee will focus on a bill put forward by Ranking Member Ben Cardin (D-Maryland) in January that would counter Russian influence in Eastern Europe without imposing sanctions. It will also move on an Iran sanctions bill that Corker introduced in March.
"The ranking member and I are in strong agreement on a pathway forward and that's what we're going to do. We're going to do an Iran sanctions bill. It'll be done toward the end of this work period," Corker said. "We're also working together on a bill to push back against Russia in Europe and what they're doing, and those are the two courses of action that we're taking."
While the deal between the two committee leaders removes a point of contention between Corker and Democrats on the panel, who hoped to move forward with sanctions on both Iran and Russia together, not everyone is happy with the bipartisan agreement.
"I think anytime is a good time for Russia sanctions given everything they've done," said Senator Marco Rubio (R-Florida).
The Foreign Relations Committee will likely look at the sanctions again after the Senate Intelligence Committee completes its probe into the Kremlin's activities, according to Corker.
"I mean you do have a detailed hearing process and an investigation that's underway," said Corker, according to the Washington Post. "Does it not make sense to get those facts, let them be known, and deal with it accordingly? I think it does."
Although the committee won't be moving forward on the Russian sanctions any time soon, that doesn't mean they're completely off the table.
"I think there's a general understanding that there isn't going to be an attempt by this administration, which people feared at one time, including me, to undo sanctions," Corker told Politico.
"We're going to wait for a period of time. We may at some point pursue" Russia sanctions, he said.
The committee isn't expected to vote on the Iran sanctions until after the May 19 presidential elections in that country over fears that such punitive measures might empower hard-liners, the Washington Post reported. The election is widely seen as a referendum on the multilateral Iran nuclear deal that was implemented last year.
In mid-April, President Donald Trump signed an executive order directing the National Security Council to lead a 90-day, interagency review of the Iran nuclear deal and to evaluate whether the suspension of sanctions on Iran under the agreement "are in the vital interest of our national security" and "to make sure that they're living up to their agreement," White House press secretary Sean Spicer said.
Trump, Secretary of State Rex Tillerson and Defense Secretary James Mattis have accused Iran of cheating on the nuclear deal and seeking to destabilize the Middle East. Trump has called the multilateral pact "the worst deal ever negotiated," but has offered conflicting opinions on whether he would try to scrap it, renegotiate its terms, or keep it in place.