US prosecutors shield 'classified' docs from Tsarnaev lawyers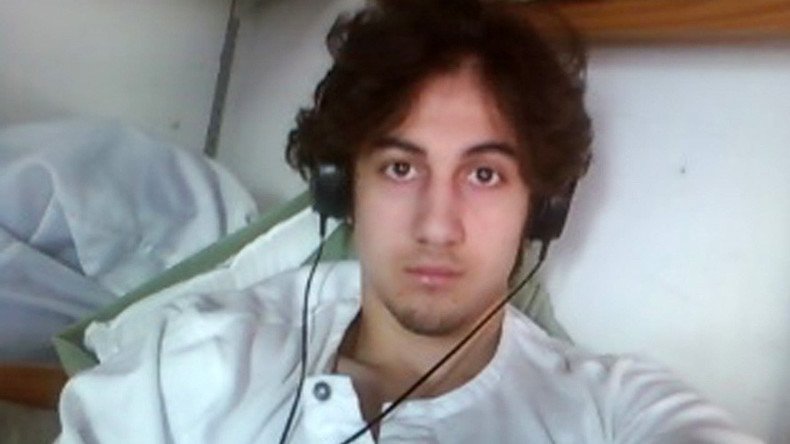 Attorneys for convicted Boston Marathon bomber Dzhokhar Tsarnaev have told a federal court that they "will not be able to meaningfully" appeal Tsarnaev's death sentence without accessing 13 secret documents which federal prosecutors refuse to share.
The government filings pertain to the US District Court case that resulted in a 30-count conviction and death sentence for Tsarnaev, who planted a bomb that killed three marathon spectators and injured many others. The bombing sparked a massive manhunt for the 23-year old and his older brother, Tamerlan, in 2013. Tamerlan Tsarnaev was killed in a shootout with police a few days later.
Tsarnaev's attorneys are appealing the conviction and sentence, but they have yet to file a brief doing so, according to the Boston Herald.
Last month, Judge George O'Toole Jr., who presided over Tsarnaev's trial, issued an order barring Tsarnaev's lawyers from accessing the "classified" documents. Sealed court filings have long marked O'Toole's handling of Tsarnaev's high-profile case.
Prosecutors have shared the documents with O'Toole, the Herald reported, and claim that none of the information in them was used against Tsarnaev or is "helpful to the defense."
In response, Tsarnaev's attorneys recently told the First Circuit Court of Appeals that they "will not be able to meaningfully represent Mr. Tsarnaev on appeal" without knowing more about the documents. "There is no precedent for allowing secret information in a case under the Federal Death Penalty Act," they wrote, according to the Herald.
Prosecutors oppose revealing these 13 documents to Tsarnaev's lawyers, claiming the defense doesn't have the right to see them.
"The fact that this is a death penalty case changes nothing," prosecutors wrote in a filing with the appellate court. "Although defense counsel in capital cases have a duty to advocate vigorously for their client, they do not have an unqualified right to access classified and otherwise confidential information."
The documents and "the reasons for their continued non-disclosure to the defense" were part of a sealed appellate court filing.
Tsarnaev was convicted on April 8, 2015, and was sentenced to death the next month for his role in the bombing and subsequent killing of an MIT security officer. He is being held at the Administrative Maximum Facility in Florence, Colorado.
You can share this story on social media: