Can you dig it? Elon Musk's 'boring' project could be the solution to soul-destroying traffic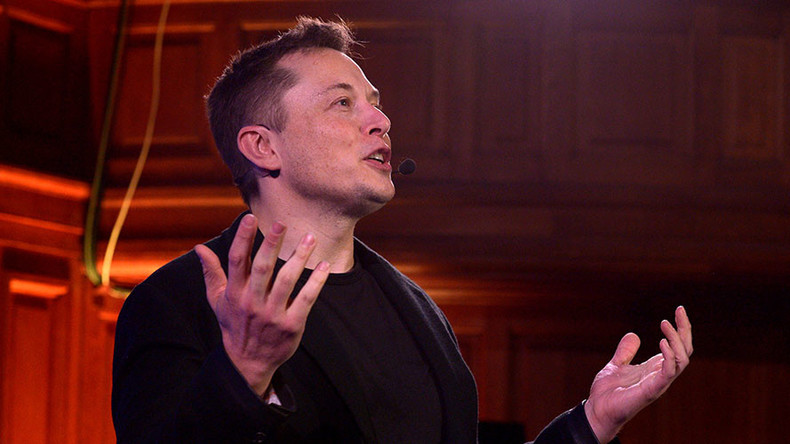 Billionaire tech tycoon Elon Musk is going underground with his latest venture – and unlike his other projects, this one certainly can be classed as 'boring'.
The SpaceX CEO recently launched the Boring Company, a project aimed at creating a cost-effective method of digging tunnels for vehicles and high-speed trains. Now it seems the firm might even have a prototype tunnelling machine in the works.
Pictures emerged Thursday of a large white cylinder on the company's campus in Hawthorne, California. The image, posted to Instagram by a SpaceX engineer, showed the Boring Company logo emblazoned on the side of the structure.
Musk previously hinted at plans to develop the machine as a solution to traffic in urban areas.
A large hole has appeared in the SpaceX car park in recent months. In an interview with Bloomberg in February, Musk revealed he is creating a "demo tunnel", a test area 50ft deep and wide enough to accommodate his prototype boring machine.
Musk said: "It would obviously solve urban congestion – and we wouldn't be stuck in soul-destroying traffic all the time."
There is no word yet as to where the supposed tunnel will lead, but Musk hopes it will be the first of an underground network designed for cars and other heavy vehicles.
The company had purchased a used boring machine from a firm in Washington. A picture Musk posted to Twitter, simply captioned "Minecraft", sparked rumours that it was being used as a basis for the tycoon's new machine.
The Boring Machine is another in a long line of Musk projects, including aerospace firm SpaceX, high-speed transport scheme Hyperloop and Tesla, the electric car company.

Last week, the billionaire unveiled his Nueralink project, a plan to merge the human brain with artificial intelligence using brain implants.