2 former Georgia cops charged with battery, oath violation felonies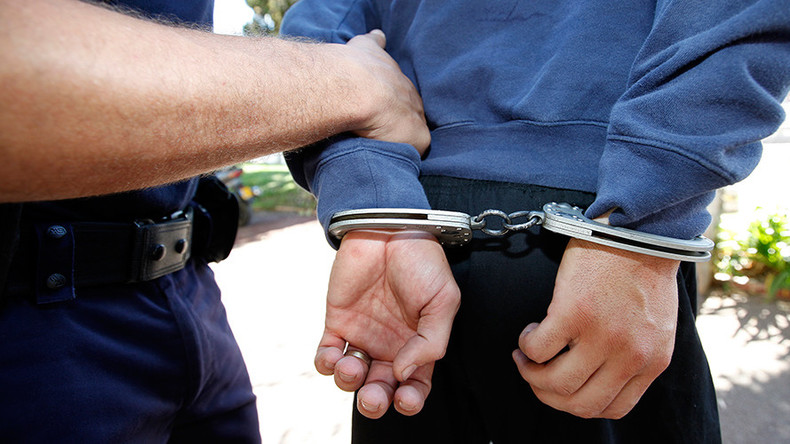 Two Gwinnett County Police officers who were fired earlier this month after using excessive force during a routine traffic stop have now been criminally charged.
Videos of the incident were recorded and uploaded to the Facebook page of Black Lives Matter of Greater Atlanta.
Read more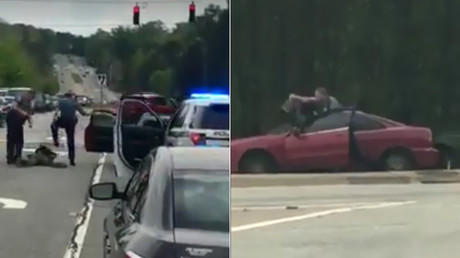 Former Master Police Officer Robert McDonald, 25, and former Sgt. Mike Bongiovanni , 42, each face charges of battery and violation of oath of office, a felony, according to WXIA. Their bonds were each reportedly set at $15,000.
The officers have until 5:00pm Thursday to turn themselves in, the Gwinnett County District Attorney's Office told their lawyers, WXIA reported.
Bongiovanni, a 19-year veteran, who was suspended in 2014 for dereliction of duties, has had 90 incidents, 67 use of force, and 12 citizen complaints, WXIA reported.
The victim, Demetrius Hollins, was initially facing the following charges before they were dropped: marijuana possession, obstruction and other offenses connected to the traffic stop.
Hollins first encountered Bongiovanni in 2016 when he was arrested for obstructing law enforcement, marijuana possession and another drug count, according to WXIA. Hollins claimed Bongiovanni was violent with him then as well.