2 Georgia officers fired, investigated after separate cases of excessive force (VIDEOS)
Published time: 14 Apr, 2017 00:07
Edited time: 27 Apr, 2017 03:11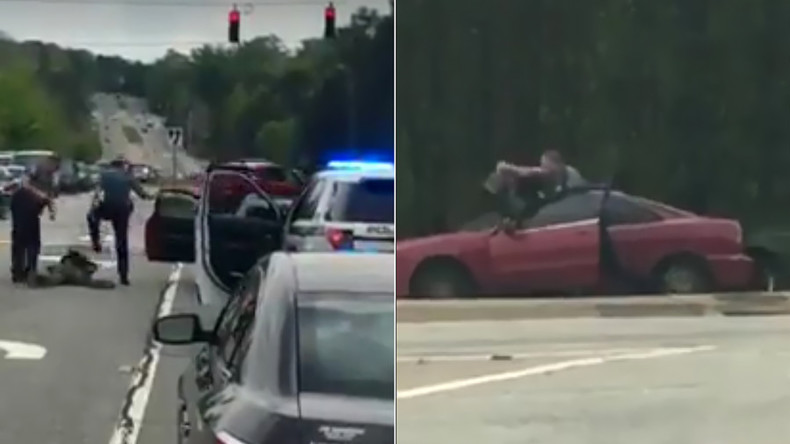 Two police officers in the Gwinnett County Police Department have been fired over two videos showing them using unnecessary and excessive force on an African-American suspect during a routine traffic stop. One victim was kicked in the head while handcuffed.
On Wednesday, a video posted to the Black Lives Matter of Greater Atlanta Facebook page shows officer Robert McDonald of the Gwinnett County Police Department (GCPD) repeatedly kicking a handcuffed suspect in the face.
Then, on Thursday, another video was posted to the same Facebook page. It showed Michael Bongiovanni, another officer with the GCPD, pulling the suspect out of the car, holding a weapon to his face and punching him.
On Thursday, the GCPD announced that MacDonald and Bongiovanni were both fired as a result of the incidents and that investigations were launched into both officers, according to the Atlanta Journal Constitution.
At a press conference on Thursday, Chief of Police Butch Ayers called the videos "embarrassing."
"I'm literally sick about it," he added.