Nordstrom selling 'rugged Americana' mud-stained jeans for $425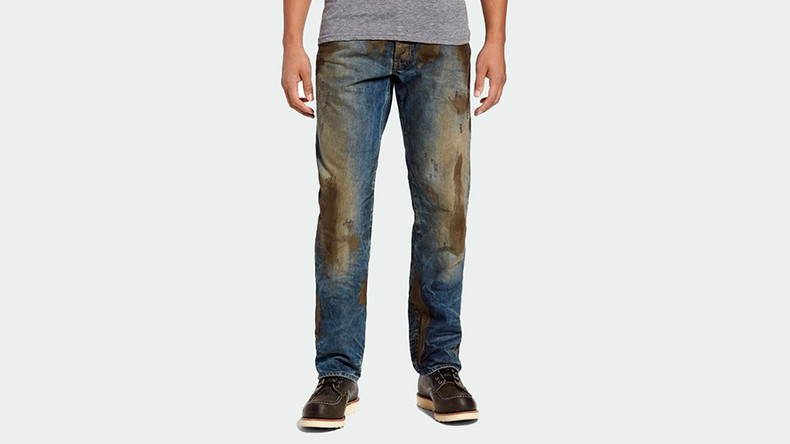 Nordstrom is selling $425 jeans with fake mud stains for shoppers who wish to embody "rugged, Americana" workwear.
The clothing giant has come under fire for the bizarre fashion statement. According to the clothing item's description the medium-denim, straight-leg, jean embodies:
"Rugged, Americana workwear that's seen some hard-working action with a crackled, caked-on muddy coating that shows you're not afraid to get down and dirty".
READ MORE: Trump slams Nordstrom for 'unfairly' dumping his daughter
As if all that wasn't ridiculous enough, the company are actually charging the extortionate price of $425 to wear the fake-stained pants.
It's worth noting that last month Nordstrom were ridiculed for selling clear-knee 'mom jeans' for $95 and before that, a sold-out literal rock in a pouch for $85. Either the joke's on us or Nordstrom have gone off the deep end.
The perpetrators behind the offensive 'mom jeans' – aka. Topshop – have also just launched an escalated version of the former, in an equally ridiculous $100 'clear plastic straight leg jean', which really shouldn't be considered as jeans, nor actual clothing.