'Hang gliding jihadist' has US citizenship revoked for plotting terrorist bombing campaign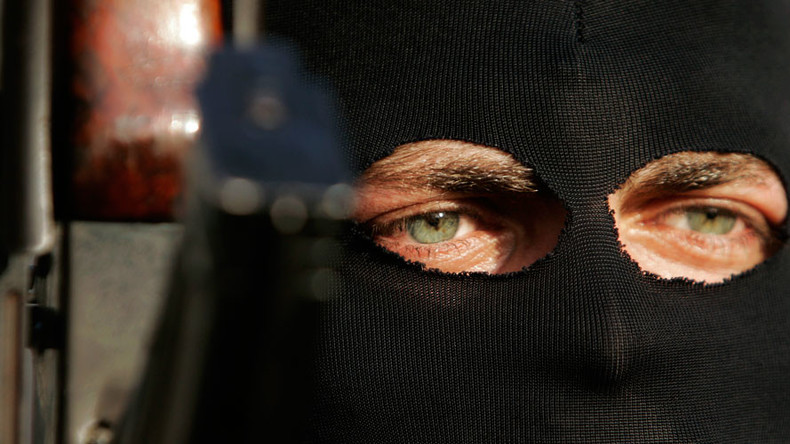 A man convicted of being a member of an Egyptian terrorist organization has had his US citizenship revoked. Khaled Abu al-Dahab was found to have trained budding jihadists to hang glide as part of a plan to bomb targets from the air in Egypt.
The US District Court for the District of Columbia last week ordered the "denaturalization" of al-Dahab, described as a "senior jihadist."
His offences include lying to immigration officials and being a member of the Egyptian Islamic Jihad terrorist organization for 10 years, reported the SFGate.
Al-Dahab, 57, came to the US from Egypt in 1986, becoming a lawful permanent resident in 1989 after marrying a US citizen. He became a naturalized citizen in 1997.
Justice Dept. Secures the Denaturalization of a Senior Jihadist Operative Who Was Convicted of Terrorism in Egypt https://t.co/D7uOZ068Dv

— Justice Department (@TheJusticeDept) April 20, 2017
His membership of Egyptian Islamic Jihad commenced in 1989, according to prosecutors who said he aided the group with forged passports and money. He also provided them with a "communications hub" out of his apartment in Santa Clara, California, while working as a car salesman in South Bay.
Prosecutors said al-Dahab admitted that he recruited Americans of Middle Eastern descent for the group. In 1991 he was said to have lied to officials when he told them he was travelling to Pakistan to help his mother, who was to undergo a kidney transplant.
Instead he travelled to Pakistan and was then smuggled into Afghanistan to receive training at a terrorist camp.
There he trained others to hang glide for a planned aerial bombing operation in Egypt that never materialized.
In 1998 he was arrested in Egypt after trying to overthrow the government and sentenced to 15 years in prison. He is believed to be currently living in Alexandria, Egypt, the court was told.
The decision to revoke the citizenship was uncontested, despite efforts to notify al-Dahab of the proceedings. The court allowed prosecutors to serve his summons via his Facebook page.