New video shows 73yo woman's murder by cop during Florida citizen training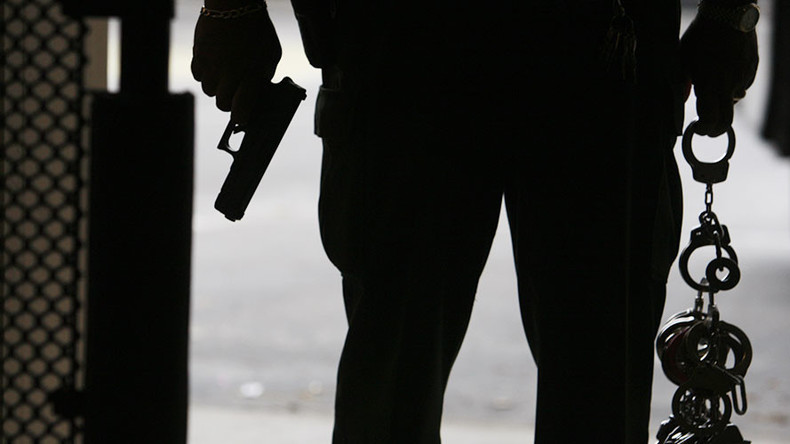 New surveillance footage reveals the moments surrounding the fatal shooting of a retired librarian who, during a citizen's police academy training, was killed by a Florida police officer dressed as a crime suspect.
The new video shows the confusion and subsequent shock in response to the shooting of Mary Knowlton, 73, after she had volunteered for a drill during an August 2016 "shoot-don't-shoot" exercise run by the Punta Gorda (Florida) Police Department.
In the footage, Officer Lee Coel, dressed as a masked criminal, is seen shooting at Knowlton four times with his personal weapon as she took her position during the exercise. Upon being shot, Knowlton fell to the ground. Moments later, Coel and other officers approached her, as the crowd had yet to understand that she was shot with real bullets from Coel's gun.
Knowlton's husband, Gary, thought her fall was part of an act.
"I was maybe 10 feet away from her and watched this patrolman who was the bad guy aim right at her and shoot," Gary Knowlton said, according to WINK. "She went down and we thought that was part of the show."
Officers soon came to the realization that she had been shot, and then attempted to treat her as paramedics were called to the scene. People in the crowd watching the exercise, meanwhile, then began to retreat from the area.
An officer "turned her over and she looked horrible, blood all over the place, and I thought, 'Oh my God,'" Gary Knowlton said. "There was maybe five people who were trying to help her, pushing her stomach and stuff like that."
Shot in the stomach and elbow, Knowlton died in an ambulance on the way to a nearby hospital, WINK reported. Police, meanwhile, prohibited Gary Knowlton from riding in the ambulance with her, then told him to go to the wrong hospital.
Read more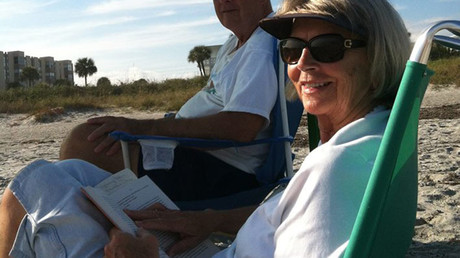 Coel has pleaded not guilty to a felony charge of first-degree manslaughter. He was fired from the department in March. The former officer is appealing his termination.
Punta Gorda Police Chief Tom Lewis was charged with second-degree misdemeanor culpable negligence. He is on paid administrative leave.
An investigation of the shooting by the Florida Department of Law Enforcement found that Coel did not intentionally "use lethal ammunition." Punta Gorda police Lieutenant Katie Heck said she "probably" gave Coel a box of live ammo instead of blanks, the report said.
"It is apparent that officer Coel's and others inability to differentiate between blank firing cartridges and .38 caliber ammunition resulted in Mary Knowlton's death," the FDLE said last month.
Participants in the training exercise were not offered safety precautions, the report said, and no safety checks were conducted. Coel had used his personal gun in previous training exercises, the report found. Some fellow officers alleged that he may have used live ammo rounds during those exercises as well, FDLE said.