Volkswagen to pay $2.8 bn fine in diesel emissions scandal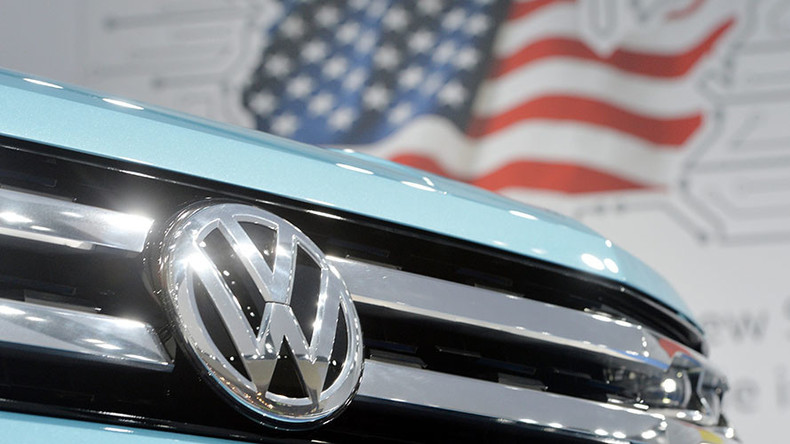 German carmaker Volkswagen will pay a $2.8 billion criminal penalty for cheating on diesel emissions test, in a negotiated settlement with the US Justice Department.
US District Judge Sean Cox ordered the fine on Friday, following the terms of the deal in which Volkswagen pleaded guilty to conspiracy and obstruction of justice.
Nearly 600,000 diesel cars in the US were programmed to turn on pollution controls during testing, but turn it off while on the road, the company admitted.
Volkswagen is also paying $1.5 billion in a civil lawsuit brought by the US government, and spending $11 billion to buy back cars and offer other compensation, AP reported. Seven VW employees have also been indicted.
The criminal fine is an "appropriate and serious sanction," Volkswagen attorney Jason Weinstein told AP.
Under the terms of the settlement, negotiated in January, VW also agreed to the appointment of an independent monitor to observe the company's compliance and control measures for three years.
READ MORE: Volkswagen to pay US $4.3 billion to settle diesel debacle
The US Environmental Protection Agency (EPA) accused the carmaker of cheating on emissions tests in 2015, after finding discrepancies in several lines of four-cylinder diesel vehicles manufactured since 2009, including the Jetta, Beetle, Golf, Passat and the Audi A3.
The scandal caused VW CEO Martin Winterkorn to resign.
Volkswagen Group is the world's biggest carmaker, and owns the Audi, Bentley, Bugatti, Lamborghini, Porsche, SEAT, and Skoda brands.