Insider leaks are biggest challenge to US security – former CIA & NSA director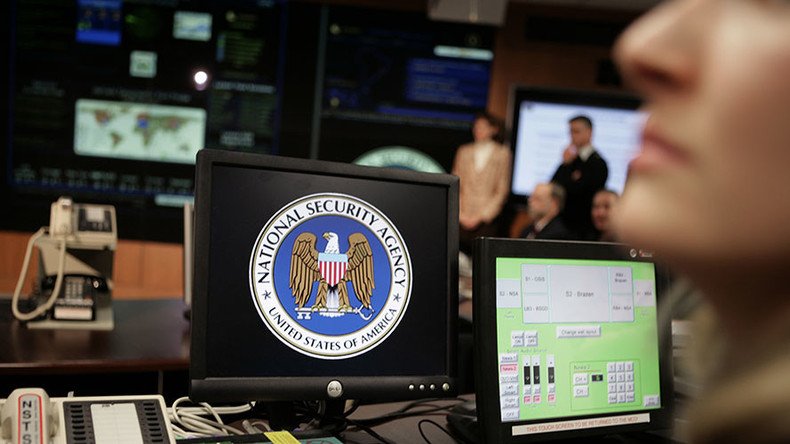 The biggest worry for US intelligence agencies isn't foreign spies – it's insider leaks, according to retired Air Force General Michael Hayden, a former director of both the CIA and NSA.
"In the past, we've lost secrets to foreign adversaries," Hayden told news outlet McClatchy in an interview. "Now we've got the self-motivated insider that is our most important counterintelligence challenge."
Hayden mentioned the WikiLeaks 'Vault 7' release, which contains thousands of top-secret CIA documents that reveal the agency's hacking tools and represents one of the biggest security breaches in CIA history.
The FBI and CIA reportedly believe the information was leaked by an inside contractor or agent, rather than an outside hacker. That suspicion seems to align with what WikiLeaks said in the press release announcing Vault 7.
Hayden also cited the case of Edward Snowden, a former NSA contractor who leaked the agency's surveillance practices in 2013. The whistleblower currently resides in Moscow, after being granted asylum by Russia.
The former Air Force general also brought up the case of Army soldier Chelsea Manning, who was convicted in 2013 of releasing three-quarters of a million classified or sensitive military and diplomatic documents to WikiLeaks.
There is also the case of Harold T. Martin, the lesser-known NSA contractor who was accused by the Justice Department in February of hoarding 50 terabytes of highly-sensitive data from the agency at his home, in a shed, and in his car. His motives are not publicly known.
Hayden pointed out that the typical motives for spying – money, ideology, compromise, and ego (MICE) – were not in play during any of those cases, and thus questioned how such practices could be stopped.
"No foreign service used any of those characteristics against any of the people we mentioned. It's kind of sui generis. How do you stop that?" Hayden said.
Hayden's statements come at a time when Russia has been repeatedly blamed for hacking the Democratic Party's computer networks during the 2016 presidential election, with Washington claiming that Moscow was trying to "interfere" with the results.
However, there is no evidence to show that the Kremlin was behind the attack, with many in the intelligence community stating that all signs point to an insider leak, rather than a hack.
Russia has denied Washington's claims as untrue and baseless.
You can share this story on social media: