SCOTUS to decide if churches can receive taxpayer dollars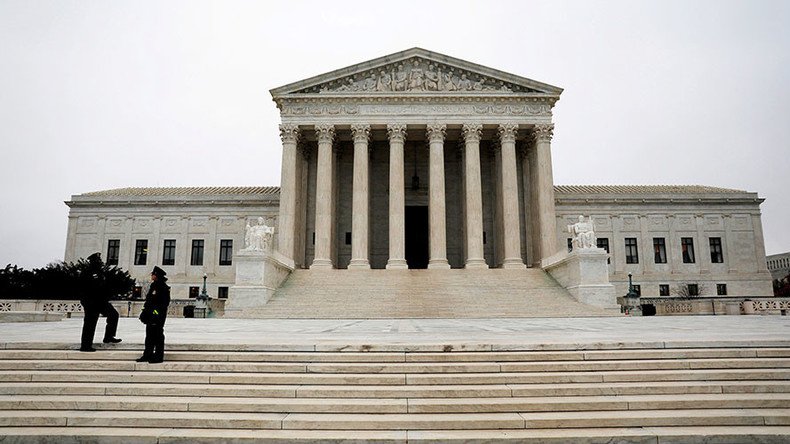 On Wednesday, the Supreme Court heard oral arguments in Trinity Lutheran Church v. Comer, a 2012 case involving a Missouri preschool that was denied access to a funding program to improve their playground on the basis that they are part of a church.
The program in question was meant to encourage schools to use recycled tires to produce safer playground surfaces. When the Trinity Lutheran Church was denied a grant to participate in the program, they sued the state.
Missouri said that under the US Constitution, religious schools are not allowed to receive public funding. The church's lawyer, David Cortman of the Alliance Defending Freedom, argued that the state's refusal to include the preschool into the program constitutes religious discrimination.
Cortman argued that the funds would be spent on providing a safe surface for children to play on, not on "religious activities."
Justice Sonia Sotomayor questioned how the state could separate the two, asking Cortman what would happen if the school decided to hold prayers on the playground or hold their religious instructions outside.
"I think there's a difference between funding of religious activities and funding secular activities of religious organization," Cortman said. "[E]ven though the motivation behind operating this preschool is a religious motivation, doesn't mean that every single activity that occurs there happens to be religious."
The justices did not split along their usual lines, as seven spoke in favor of the church, and two others, Sotomayor and Ruth Bader Ginsburg, spoke against.
Justice Stephen Breyer, a more liberal member of the Supreme Court, said that cities are not permitted to deny police and fire protection for churches, so they should not be allowed to deny "money to the same place for helping children not fall in the playground, cut their knees, get tetanus, break a leg, et cetera."
"What's the difference?" Breyer asked.
Justice Anthony Kennedy, a Reagan appointee who has sided with liberal rulings, questioned if religious institutions should be able to receive state funds to make their buildings "earthquake-proof" and take other safety measures for their students.
Justice Elena Kagan, an Obama appointee, questioned the program, which was open to everyone, yet deprived the religious school "from being able to compete in the same way everybody else can compete because of their religious identification."
Kagan said the law appears to violate "a pretty strong principle in our constitutional law" against discrimination based on religion.
Gorsuch, whose nomination restored a conservative majority, was reported to sit quietly until the end of the discussion, when he agreed with the other justices. Gorsuch said that the state's actions were "discrimination on the basis of status of religion."
With or without Gorsuch's vote, the court's oral arguments suggest that the majority would side with the church.
You can share this story on social media: