Mattis confirms 'deconflicting' with Russia, seeks political solution for Yemen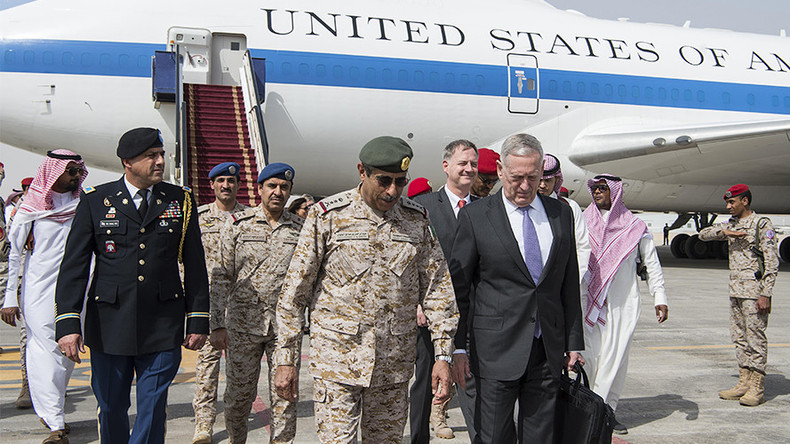 The "deconfliction" hotline between the US and Russia is still operational, Defense Secretary James Mattis told reporters on the way to Saudi Arabia, where he is expected to discuss defeating ISIS in Syria and ending the war in Yemen.
Mattis is in the Middle East on a weeklong tour, starting with Saudi Arabia, where he landed Tuesday. He is scheduled to meet with the Saudi leadership, including King Salman, and discuss the war effort against Islamic State (IS, formerly ISIS/ISIL) and the bloodbath in Yemen.
"We are deconflicting with the Russians,"Mattis told reporters en route to Riyadh, adding, "We are not coordinating with the Russians."
"We continue to deconflict with the Russians for safety of flight, to avoid any kind of misunderstanding, or any kind of inadvertent running into each other" as the two militaries carry out strikes against targets in close proximity, the Pentagon chief said.
Asked about the ongoing humanitarian crisis in Yemen, Mattis said the US was in favor of a swift political solution. Saudi Arabia and its regional allies intervened in the country's civil war in 2015, siding with the ousted President Abdrabbuh Mansour Hadi and against the Houthi government they claim is backed by Iran.
"We see Iranian supplied missiles being fired by the Houthis into Saudi Arabia," Mattis said. "And this is something, with the number of innocent people dying inside Yemen, that has simply got to brought to an end."
Read more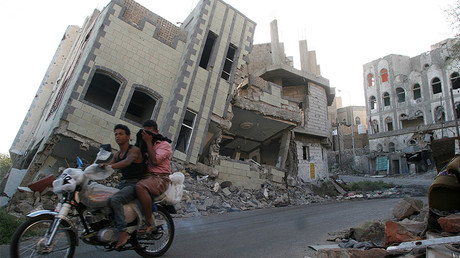 The US objective is for the crisis to "be put in front of a UN-brokered negotiating team and try to resolve this politically as soon as possible," he added.
With its ground troops unable to make gains against the Houthis, the Saudi-led coalition has resorted to bombing Yemen from the air, causing widespread civilian casualties. Airstrikes have destroyed infrastructure and transport, while coalition ships have repeatedly sunk Yemeni fishing boats, contributing to the famine threatening over 20 million Yemenis, according to UN data.
Mattis is expected to broach the subject with King Salman of Saudi Arabia, a country he described as "a pillar of our security framework for the region and for American interests."
"I'm on my way to meet with the king and his principal subordinates, and to discuss the security situation as they see it, and how we can deepen and broaden our strategic relationship with them," said the defense secretary.
After his meetings in Riyadh, Mattis is headed for Egypt and Israel. He will wrap up the tour with visits to Qatar on Saturday and Djibouti on Sunday.