Drug overdose deaths overwhelm Maryland medical examiner's office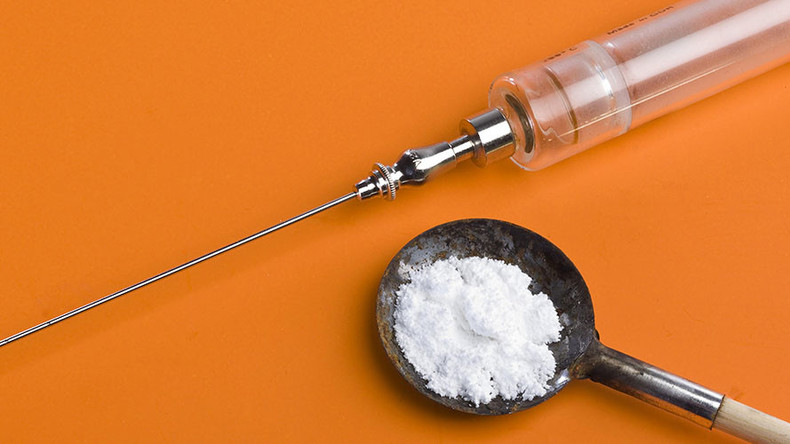 The heroin epidemic is killing so many people in the state of Maryland that its medical examiner's office is straining to keep up, which could threaten its accreditation. Autopsies in the state have grown 40 percent since 2010 – almost 100 more a year.
"Everyone continues to add on work hours and work faster and hopefully not take short cuts," Dr. David R. Fowler, Maryland's chief medical examiner, told the Baltimore Sun. "They absorb this extra load. But there is a point where they can't continue to add to that and expect the system will function."
Medical examiner pathologists are accredited to carry out a set number of autopsies a year to ensure quality control and confidence in the results. The situation has implications for the criminal justice and public health systems, which rely on the autopsies in court cases.
"Maryland is currently fully accredited," Peterson said. "But as is the case with many offices, it might be facing loss of that accreditation due to the intersection of caseload and staffing level."
State pathologists are performing about 40 percent more autopsies than in 2010, almost 100 more per pathologist, and the toxicology lab runs nonstop, according to officials. There was no increase in examiners and the office struggles to hold on to support staff.
The office handled 14,385 cases in fiscal year 2016 for deaths caused by injury, homicide, or suicide and those that were untimely, suspicious, or not attended by a physician. The office performed 5,439 autopsies.
Deaths from drug overdose in the state rose to 1,468 in the first nine months of 2016, up from 1,259 for all of 2015, and more than twice as many as 2010. Of those deaths, 900 were related to heroin, and more than 700 related to fentanyl – a more powerful opioid that is often mixed with heroin.
In the first quarter of fiscal 2017, the agency's pathologists were on target to perform 328 autopsies, exceeding the limit of 325 for maintaining accreditation.
The challenge is not limited to Maryland.
The combination of additional and more complex cases is overwhelming medical examiners' offices across the country, particularly along the East Coast, leaving many on the verge of losing accreditation.
AP reported that the Connecticut medical examiner's office had considered renting a refrigerated truck to store extra corpses, because its storage area had neared capacity at times.
In Wisconsin, the Milwaukee County medical examiner's office sometimes had to put bodies on Army style cots in its refrigerated storage because it was running out of gurneys.
The Hamilton County coroner's office in Cincinnati had a 100-day backlog of DNA testing for police drug investigations, largely because of increased overdose deaths.
A record 47,055 people died from drug overdose in the US in 2014, according to the latest figures from the federal Centers for Disease Control and Prevention. The number was up seven percent from 2013, spurred by increases in heroin and opioid painkiller deaths.