Wisconsin fugitive who threatened Trump in manifesto arrested after week-long manhunt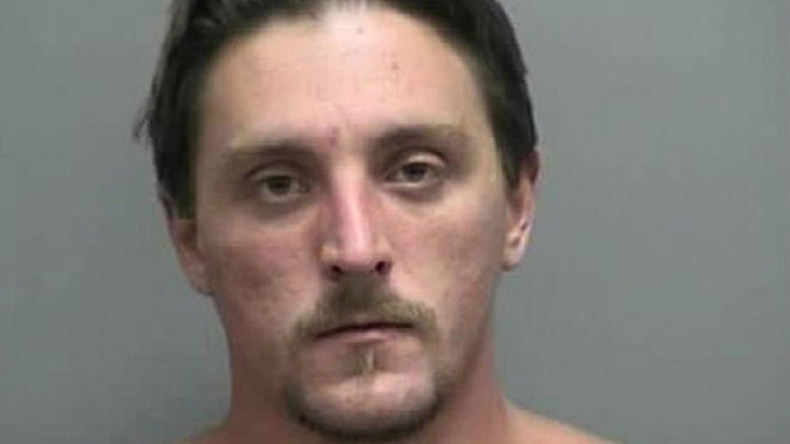 Police have arrested a Wisconsin man who mailed President Donald Trump a 161-page manifesto complaining about government oppression before reportedly robbing a gun store. Joseph Jakubowski surrendered when he was cornered at a campsite.
Jakubowski, 32, was arrested near the village of Viola in Richland County shortly before 6am on Friday, the Vernon County Sheriff's Office told local media.
"Life can get back to normal," said the sheriff's office, according to WMTV-TV. "This is a 'Good Friday' for more than one reason."
The Janesville, Wisconsin resident attracted national attention after the FBI posted a $10,000 reward for information leading to his capture. That reward was raised to $20,000 on Tuesday.
Last Tuesday, Jakubowski mailed a manifesto to the president, then allegedly robbed Armageddon Supplies gun store, making off with 18 guns, two silencers, and ammunition.
"Basically, he's angry at all government officials, whether it's the president or local officials or whether it's law enforcement," Rock County Sheriff Robert D. Spoden told reporters last Friday, adding, "he basically has a dislike for anyone that has authority or governmental power. We consider him to be armed and highly dangerous."
Read more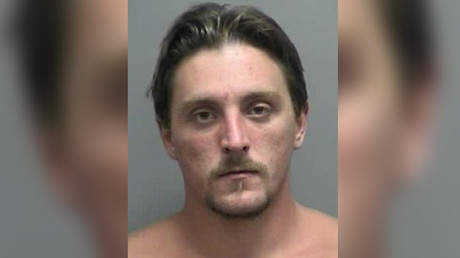 Over 150 law enforcement officers conducted a statewide manhunt for Jakubowski, while Governor Scott Walker canceled his annual Easter egg hunt, which had been scheduled for Saturday, out of security concerns.
Some 35 pages of Jakubowski's manifesto were posted online by WTMJ-TV. Commander Troy Knudson of Rock County Sheriff's Office said the writings "appeared genuine."
The author claimed the government was trying to brainwash citizens through taxes, religion, and health insurance.
"We the people should be out for these sick minded people belonging to the system! We need to spill their blood!" said the document, going on to accuse priests and churches of controlling the president and US banks.
A farmer called the police on Friday to report someone matching Jakubowski's description refusing to leave a campsite on his property. The police cordoned off a 150-acre area and took Jakubowski into custody without incident, local media reported.