Charleston church shooter Dylann Roof gets 9 life sentences under state charges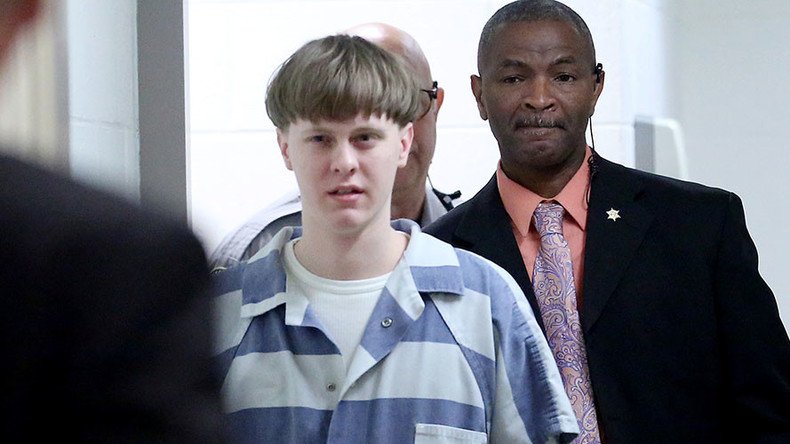 White supremacist Dylann Roof pleaded guilty to state murder charges for killing nine African-American parishioners in Charleston, South Carolina, and received nine life sentences. Roof had already been charged and sentenced on federal hate crime charges.
"How do you wish to plead?" asked Judge J. C Nicholson in state court on Monday in Charleston.
"Guilty," Roof said without hesitation, to nine counts of murder and three counts of attempted murder.
The 23-year-old carried out a racially-charged shooting on June 17, 2015 at the historically black Emanuel AME Church, where he gunned down nine people and wounded three others. Roof had hoped the massacre would "start a race war," he told the police.
Before sentencing Roof, Nicholson heard from members of the church about the personal toll of the case.
"The impact at Mother Emanuel has been far-reaching," said Pastor Eric Manning, who currently leads the congregation. "We visit the crime scene every day."
The judge also heard from Roof's grandfather, Columbia attorney Joe Roof.
"I want everyone to understand that nothing is all bad, and Dylann is not all bad," said the elder Roof said, according to AP. He added that he and his wife pray for the Emanuel families and are sensitive to their problems.
"We have been distressed and just sick over what happened to these families," the grandfather said.
Nicholson then imposed the nine life sentences.
Roof's plea was part of the deal with state prosecutors, who had been pursuing the death penalty.
Solicitor Scarlett Wilson called the plea deal "an insurance policy for the federal conviction." Wilson told AP she was confident that the federal sentence will be carried out, with the new administration in office.
Roof was convicted late last year on 33 federal charges and sentenced to death in a separate proceeding earlier this year.
READ MORE: 'Nothing wrong with me': Dylann Roof makes no apology in address to jury
After the hearing, Roof was returned to a local jail. He will be transferred to the Bureau of Prisons and sent to a federal penitentiary in another state, where he will await his execution on charges of hate crimes and obstruction of the practice of religion, according to AP.
You can share this story on social media: