MIT grad arrested on terrorism charges in Las Vegas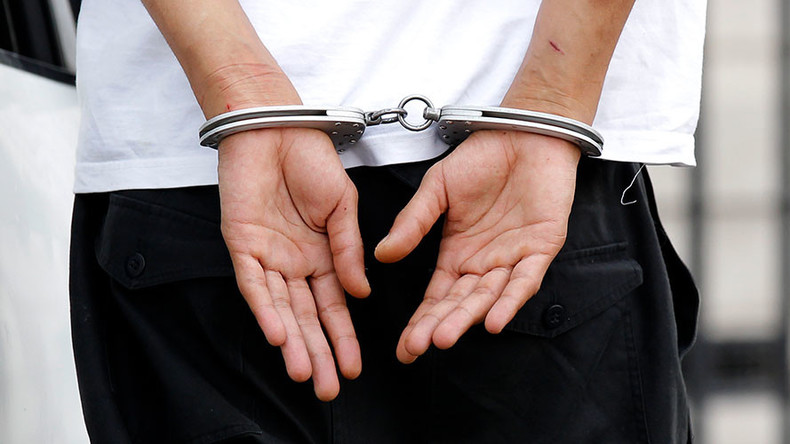 A Las Vegas man has been arrested and charged with terrorism and possession of weapons of mass destruction. The charges come after police discovered found explosives in the man's apartment "strong enough to penetrate a military tank."
The two new charges against Nicolai Howard Mork were issued by a Nevada state court judge in an arrest warrant with bail set at $8 million.
Mork's defense attorney, Nicholas Woolridge said he was shocked at the new charges, according to AP. Mock had previously posted a $200,000 bail after his arrest in December.
Police first tracked Mork in late December and are linking him to at least eight Molotov cocktails found near "seemingly random homes" in the southeast valley neighborhood where he lived, according to prosecutor Jake Villani.
Neighbors had complained about damage to their property. Some of the cocktails had exploded, others did not.
Inside his apartment, detectives found ingredients strong enough to penetrate a military tank, according to District Attorney Villani.
An arrest report described the chemicals and ingredients found in Mork's home along with an assault-style rifle, including potassium chlorate, potassium perchlorate, ammonium nitrate, ammonium perchlorate, red iron oxide, aluminum powder, nitric acid, sulfuric acid and magnesium ribbon.
"About 33 pounds of the chemicals were already mixed," police said.
The mixture is mainly used for targets that explode when hit by a high-velocity bullet but can also be detonated with a blasting cap, police said. The normal amount for an exploding target is about 8 ounces, police said.
"Combinations of some of the chemicals located can lead to both incendiary and explosive results," the report stated.
Mork was arrested at the time on charges that he illegally possessed explosives, a silencer and a gun with a serial number removed.
His lawyer said his client legally possessed materials commonly used for targets that can explode when shot during firearms target practice.
Woolridge said similar devices are commercially available and not prohibited under federal law.
Mork's mother, reached at her home in Duluth, Minnesota, told the Las Vegas Review-Journal that she started noticing signs of paranoia in her son about two years ago when he visited his parents after a lengthy absence.
"My God," Joan Mork said when she learned of his indictment. She was unsure whether her son's prescribed medication for depression and anxiety had been the cause of his troubles. She said her son had graduated from Massachusetts Institute of Technology with an MBA.
According to his Facebook page, Mork previously worked as a management consultant at Bain & Company in Boston and as director of portfolio management at MeadWestvaco Corporation, a packaging company, in Richmond, Virginia.