Trump: St. Petersburg Metro blast a 'terrible thing'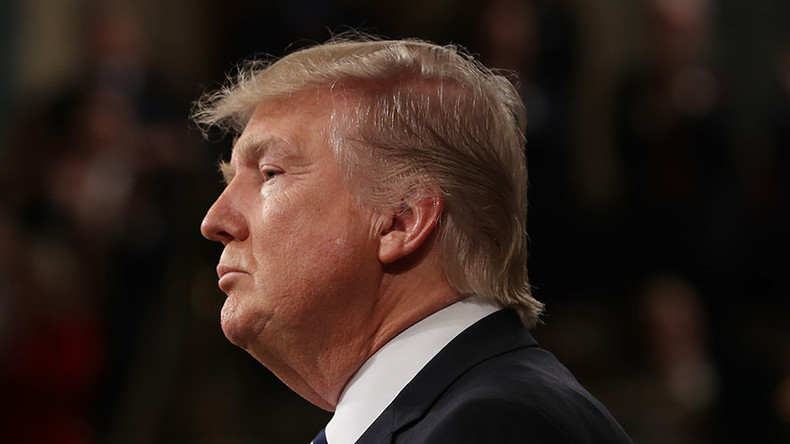 US President Donald Trump condemned the explosion in the St. Petersburg Metro in which 14 people died and dozens were injured, calling the incident a "terrible thing."
FOLLOW RT'S LIVE UPDATES ON ST. PETERSBURG METRO BLAST
"Terrible. Terrible thing. Happening all over the world. Absolutely, a terrible thing," Trump said when asked by journalists to comment on the St. Petersburg blast.
White House press secretary Sean Spicer said that the US is ready to provide Russia assistance in investigating the St. Petersburg attack if needed.
"The US condemns this reprehensible attack and act of violence" in St. Petersburg, Spicer said, adding that such attacks "remind us that the world must work as one to combat violence in all forms."
The US envoy to the United Nations, Nikki Haley, has also expressed her condolences to Russia, stressing that Washington and Moscow are on the same page when it comes to fighting terrorism.
"The images of lives lost and people injured in St. Petersburg are heartbreaking. We would like to extend our condolences to the people of Russia," Haley wrote on Twitter.
"We stand with you on defeating these extremist groups who continue to cause senseless harm against innocent people," she added.
An explosion rocked the St. Petersburg Metro midday on Monday, killing 10 passengers and injuring dozens of others.
The explosion happened as a train was traveling between the Tekhnologichesky Institut and Sennaya Ploshchad stations in the city center.
READ MORE: First dramatic videos reveal immediate aftermath of St. Petersburg Metro blast (VIDEOS, PHOTOS)
The entire St. Petersburg subway system was shut down following the incident, which saw Russia's Investigative Committee launch a terrorism probe.