60% of Americans believe MSM reports fake news – poll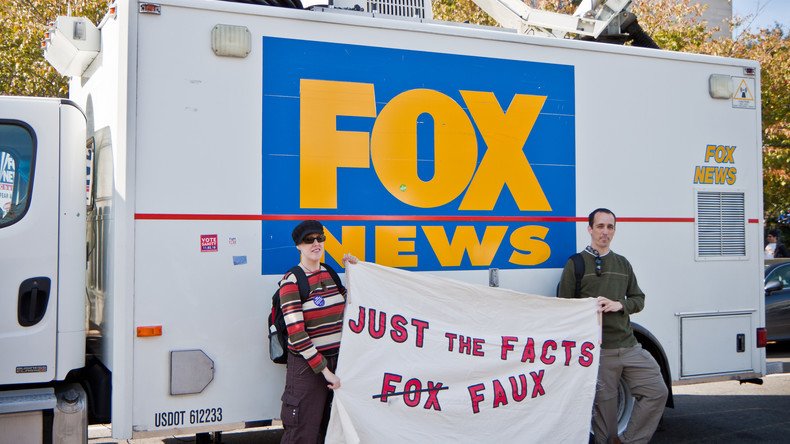 Six in 10 Americans believe mainstream TV and newspaper media outlets report fake news regularly or occasionally, according to a new poll. Fifty-four percent believe online news websites report fake stories on purpose in order to push an agenda.
The Monmouth University poll, published Wednesday, found that Republicans (79 percent) were most likely to say that major news outlets transmit fake news stories, compared to 66 percent of Independents and 43 percent of Democrats.
Of those, Republicans were also more likely to say that major news sources reported fake news deliberately, rather than by mistake or due to poor fact checking.
READ MORE: California bill to ban fake news pulled amid free speech concerns
The survey found that even more people distrust online news websites, with a whopping 80 percent believing such outlets report fake news regularly or occasionally.
The three groups of respondents were more equally aligned on the topic of whether online news outlets report fake news deliberately, with Republicans and Independents tied at 57 percent. Democrats weren't far behind, at 52 percent.
US President Donald Trump has long lambasted mainstream media for reporting "fake news," opting to communicate to Americans directly through Twitter and allowing local news stations to take part in daily press briefings, in an effort to bypass national networks.
If the people of our great country could only see how viciously and inaccurately my administration is covered by certain media!

— Donald J. Trump (@realDonaldTrump) March 29, 2017
At his inauguration ball in January, Trump asked the crowd whether he should keep tweeting once he moved into the White House, ultimately deciding that he would.
"Enemies keep saying, 'Oh, that's terrible.' But you know, it's a way of bypassing the dishonest media, right?" he said at the time.
Don't believe the main stream (fake news) media.The White House is running VERY WELL. I inherited a MESS and am in the process of fixing it.

— Donald J. Trump (@realDonaldTrump) February 18, 2017
Trump's relationship with the media was reflected in the Monmouth poll, with 81 percent of respondents stating that he has a worse relationship with the media than past presidents. The majority (58 percent) said the bad relationship has hurt Trump's image.
However, Trump isn't the only one suffering from his feud with mainstream media - just over half of those surveyed (51 percent) said the bad blood between the two sides has also hurt the media's image.
"It is an understatement to say the new administration's relationship with the Fourth Estate has not cannot be characterized as friendly or even respectful. This ugliness has hurt each side's reputation," Patrick Murray, director of the independent Monmouth University Polling Institute, said in a statement.
However, when Trump was pitted against three major national news outlets – ABC, Fox News, and MSNBC – he came in last when it came to trustworthiness.
Even so, and perhaps unsurprisingly, Republicans were still more likely to trust Trump over all three of the media outlets.
"If you are a Republican, Trump is a font of truth. For other Americans, not so much," said Murray.
He went on to state that most Republicans "seem to assume that every source that isn't conservative must, by definition, have a liberal bias and is therefore less trustworthy."
The Monmouth poll was conducted by telephone from March 2-5, with 801 adults across the United States. The results of the survey have a margin of error of +/-3.5 percent.
You can share this story on social media: