'Fake news' focus of Senate probe into 'Russian meddling' in 2016 US election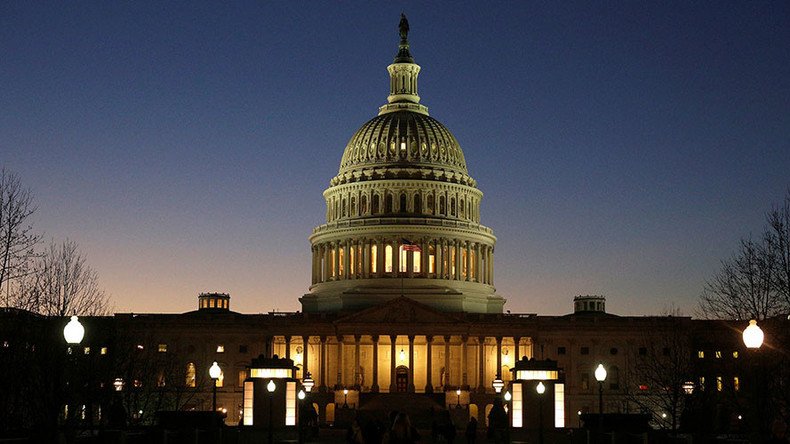 Gearing up to start hearings in the probe of alleged Russian interference in the US presidential election, the Senate Intelligence Committee leaders said they would look at "propaganda" and "fake news" stories that supposedly hurt Hillary Clinton.
Though it has been provided with thousands of pages of documents already, the committee has requested raw intelligence from the CIA, NSA, FBI and the Director of National Intelligence, to see what was left on the "cutting room floor" when the agencies compiled the joint intelligence report presented in January.
While chairman Sen. Richard Burr (R-North Carolina) said the committee would follow the intelligence wherever it leads, the ranking Democrat, Sen. Mark Warner (D-Virginia), said that an "outside foreign adversary effectively sought to hijack" the US presidential election, using method that would "send a chill through anyone who believes in the democratic process."
Warner also brought up "reports" that Russian bots hijacked computers and planted fake news in key states like Pennsylvania, Wisconsin and Michigan – where Republican candidate Donald Trump won by slim margins – and that somehow top searches for "election hacking" immediately before and after the election featured "Russian propaganda – RT News and Sputnik" in the top search results.
While not endorsing Warner's claims about "Russian" fake news, Burr accused Moscow of interfering in elections around the world, including the recent votes in the Netherlands and Montenegro, as well as the upcoming elections in Germany and France.
A hearing scheduled for Thursday will focus on past, present and future "Russian capabilities" to influence elections, Burr told reporters on Capitol Hill.
Some 20 people have either been asked to testify or have volunteered to do so, Burr said. Five have already been scheduled to appear. The only person he named was President Trump's son-in-law Jared Kushner, but his hearing has not been scheduled yet.
"We would be crazy to try and draw any conclusions from where we are in this investigation," Burr told reporters. "Just because you say it, doesn't mean it's a fact."
You can share this story on social media: