Mexican attorney general faces drug trafficking charges after San Diego arrest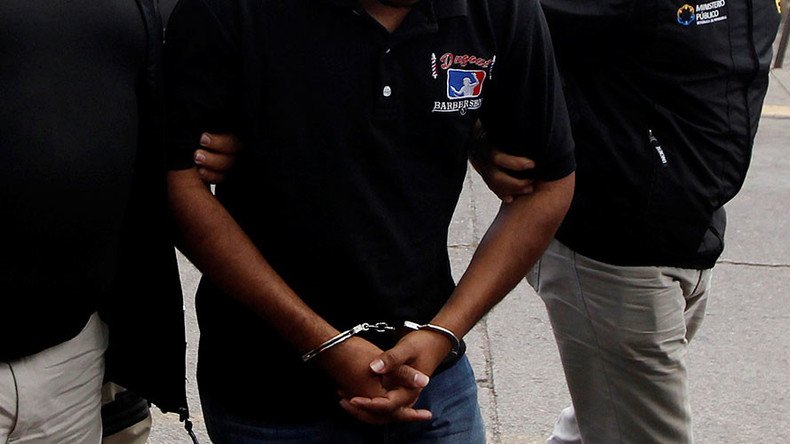 A Mexican state attorney has been arrested in San Diego, accused of conspiring to smuggle and traffic drugs. The charges against Edgar Veytia were filed in New York, in the same jurisdiction where Joaquín 'El Chapo' Guzmán was charged.
Veytia (46), the attorney general for the state of Nayarit, was arrested on Monday at the Cross Border Xpress Bridge which connects Tijuana Airport and the US, reported KNSD. He was indicted on charges of conspiracy to illegally import, manufacture and distribute heroin, methamphetamine, marijuana and cocaine.
The charges date back to January 2013, the year he became attorney general, and cover the period through to February 2017. They relate to at least 1kg (2.2lb) of heroin, 5kg of cocaine, 500g of methamphetamine and 1,000kg of marijuana, reported KNSD.
Allegations of ties between the attorney general and the Jalisco New Generation cartel have appeared in Mexican media before, according to the LA Times. Led by Nemesio Oseguera, also known as El Mencho, it's one of Mexico's newest and fastest growing cartels and it operates in Nayarit.
In August last year the cartel was suspected of being responsible for the kidnap of Jesus Alfredo Guzmán Salazar, the son of El Chapo, the head of the Sinaloa crime syndicate currently being held in the US.
READ MORE: Kidnap of El Chapo's son captured on restaurant CCTV (VIDEO)
A 2011 failed assassination attempt against Veytia was linked to the Sinaloas.
Veytia is currently being held in a correctional center in San Diego. His hearing is scheduled for April 11, when it will be decided if he will face charges in New York, where El Chapo is currently being held.
You can share this story on social media: