Seattle sues Trump administration over 'sanctuary city' threat it calls 'unconstitutional'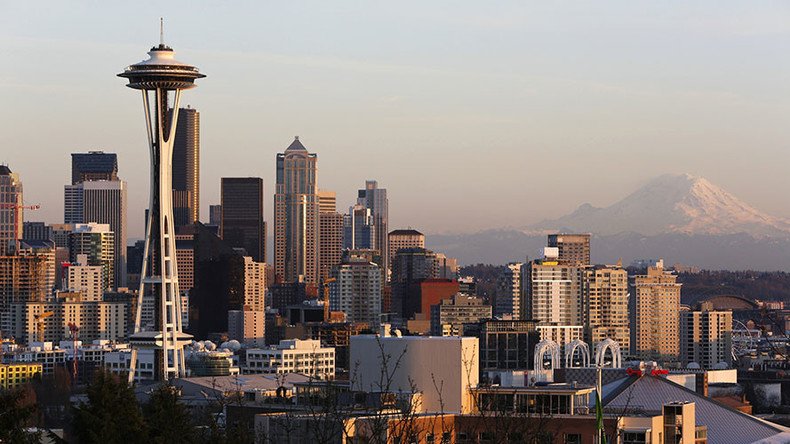 Seattle is seeking a federal ruling that it's not a "sanctuary city" and that President Donald Trump's executive order threatening funding cuts is unconstitutional. The Emerald City bases its case on the Tenth Amendment and the anti-commandeering doctrine.
On Wednesday, Seattle Mayor Ed Murray announced that his city filed a lawsuit in a US district court against Trump, Attorney General Jeff Sessions and Homeland Security Secretary John Kelly over the January 25 executive order which withholds federal funds from so-called "sanctuary cities."
Murray called for cities to "stand up and ask the courts to put an end to the anxiety in our communities and the chaos in our system" during a news conference.
Under the anti-commandeering doctrine of the Tenth Amendment, Seattle claims the federal government cannot force local governments to act against their will.
In the lawsuit, the Emerald City cites a 1997 case, Printz v. United States, where the US Supreme Court ruled that the "Federal Government may neither issue directives requiring the States to address particular problems, nor command the States' officers, or those of their political subdivisions, to administer or enforce a federal regulatory program."
"On its face and as applied, the Executive Order does just that," the city argues.
At the news briefing, Murray also claimed that the executive order violates the Constitution's Spending Clause, saying the federal government "may not coerce local governments by denying them federal dollars if they are not to remain to the program in question. Yet that is exactly what the president's order does."
The lawsuit also requests that the judge declares Seattle a non "sanctuary city" as defined by the executive order.
The city is currently considered a "sanctuary city" due to a policy that prevents city employees from inquiring about a person's immigration status. However, the lawsuit alleges that Seattle is in full compliance with the executive order since they are not in violation of US Code Section 1373.
Section 1373 states that local officials "may not prohibit, or in any way restrict, any government entity or official from sending to, or receiving from, the Immigration and Naturalization Service information regarding the citizenship or immigration status, lawful or unlawful, of any individual."
The city is arguing that the statute does not require city employees to collect data on the status of immigrants or provide data to federal officials on citizenship.
In a press release, the mayor's office estimates the city could lose $55 million in federal funds to support operating expenses in 2017 if they are declared a "sanctuary city." These funds would go to programs which prevent domestic violence, internet crimes against children, human trafficking, gun violence and more.
The City's Department of Justice Grants - funding the Trump Administration has threatened - support a variety of efforts including: pic.twitter.com/oRWU8CqmaK

— SEA Mayor's Office (@OfficeofMayor) March 29, 2017
Despite the potential funding cuts, Murray says that Seattle will not drop their immigration policies, claiming their "welcoming city" policies does not violate any federal laws, but rather serves to protect residents.
"When we welcome immigrants into our community, dedicate resources to helping immigrants on a pathway to citizenship, and warmly integrate immigrant school children into our schools and classrooms, we do this because, as a welcoming city, it fosters safety," Murray said at the briefing.
"It's when you marginalize people, and drive them away from city services, and make them fearful of the police, and push them underground that these communities become unsafe," Murray added.
You can share this story on social media: