80% of American voters oppose 'sanctuary cities' – poll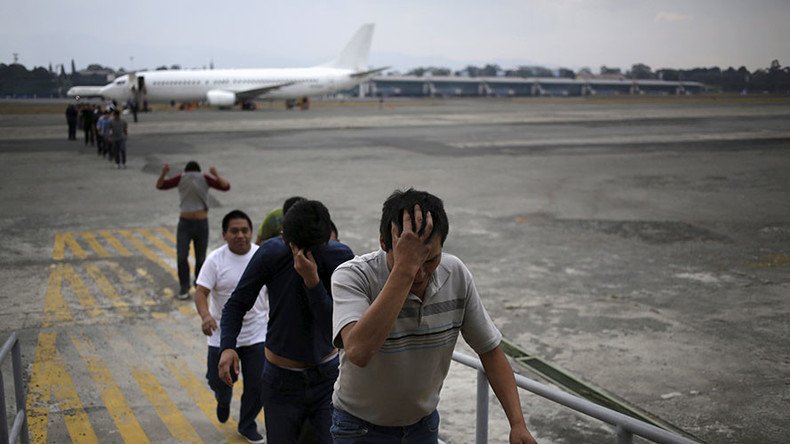 A poll finds that eight out of 10 American voters want local law enforcement to turn in illegal immigrants who break the law to federal agents. That's at odds with city officials pledging to offer a "sanctuary" for undocumented immigrants.
The Harvard-Harris Poll, exclusive to The Hill, found nearly as strong support for overhauling immigration laws, with 77 percent backing comprehensive immigration reform against 23 percent who oppose reform.
President Donald Trump welcomed the poll's result.
There was more of a split on the issue of a border wall. Fifty-three percent of American voters polled opposed it, but 47 percent were in favor.
"While there is broad support for comprehensive immigration reform, there is overwhelming opposition to sanctuary cities," Harvard–Harris co-director Mark Penn said, according to The Hill. "The public wants honest immigrants treated fairly and those who commit crimes deported and that's very clear from the data."
Another 52 percent supported the Trump administration's executive order to build a wall and the hiring of 10,000 more immigration officers. Those same five out of 10 Americans said the federal government should revoke money to cities that declare themselves sanctuary cities with two out 10 approving. Seven out of 10 American voters polled favor increased border patrol.
Concerning Trump's executive order suspending the US refugee program for 120 days, 53 percent said they were in favor, while 47 percent said they were against the suspension.
"Americans support both comprehensive immigration reform and stronger vetting and reduced refugees — they want a mix of compassion, strong borders," said Penn. "They see ISIS as the greatest threat to the country and that is spurring concerns about refugee migration."
The online survey of 2,148 registered voters was conducted between February 11 and 13. The partisan breakdown is 39 percent Democrat, 30 percent Republican, 27 percent independent and 5 percent other.
You can share this story on social media: