To build or not to build: Border wall funding may force government shutdown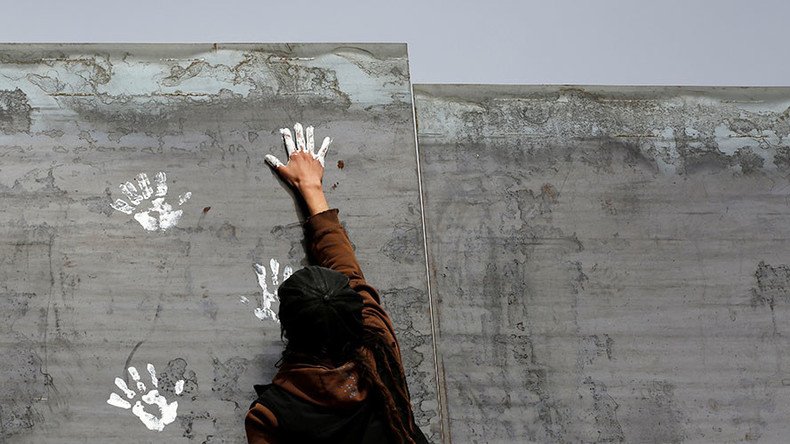 Mexico won't pay for the border wall, and it seems Congress isn't quite ready either. A $3.8 billion proposal by President Donald Trump is expected to complicate lawmakers' negotiations to prevent a government shutdown.
Senate Republican leaders signaled Tuesday that they are unlikely to seriously pursue Trump's supplemental border wall funding to avoid a potential government shutdown, courtesy of Senate Democrats who have vowed to block any funding of the 30-foot southern border wall.
At a press conference on Tuesday, Senator Roy Blunt (R-Missouri), a senior member of the Appropriations Committee, confirmed that he had received the $1 billion request for supplemental funding that would build an estimated 62 miles of the border wall, according to The Hill. It also includes a $2.8 billion request for border infrastructure and technology for next year as well.
With a deadline of April 28 for fiscal year 2017 fast approaching, Blunt was not willing to commit to the supplemental request that would improve 14 existing miles of the wall and add an additional 48 miles. "All of the committees, House and Senate leaderships, are working together to try to finalize the rest of the FY17 bill," he added. "My guess is that comes together better without the supplemental."
Senate Majority Whip John Cornyn (R-Texas) echoed a similar sentiment, telling Politico that funding the wall "remains to be seen."
"What I would like to see is a plan for how the money would be spent and a good faith discussion about what border security is really composed of," he said in an interview. "We haven't had that."
Delaying the bill is meant to avoid a showdown between Democrats and Republicans that could result in a government shutdown. However, Cornyn remained positive that "there's not going to be a shutdown."
Even if there won't be a shutdown over the wall, there's another issue looming on the horizon. Following the fierce debate over repealing the Affordable Care Act (ACA), Republicans could be in for another fight when it comes to refunding the ACA. While the Republicans' Freedom Caucus is unlikely to move forward with anything short of repealing the measure, Democrats are equally unlikely to be in favor of any measures that defund Planned Parenthood, meaning that passing any cuts or additions to the ACA could make it difficult to reach the necessary 216 approval votes to pass the legislation.
"Republicans have always needed help from the Democrats," House Minority Whip Steny Hoyer (D-Massachusetts) told Fox News. "They never came up with votes on their own."
You can share this story on social media: