'Need to speak with Trump': Woman arrested on White House grounds for 3rd time in a week
Published time: 26 Mar, 2017 23:35
Edited time: 27 Mar, 2017 12:43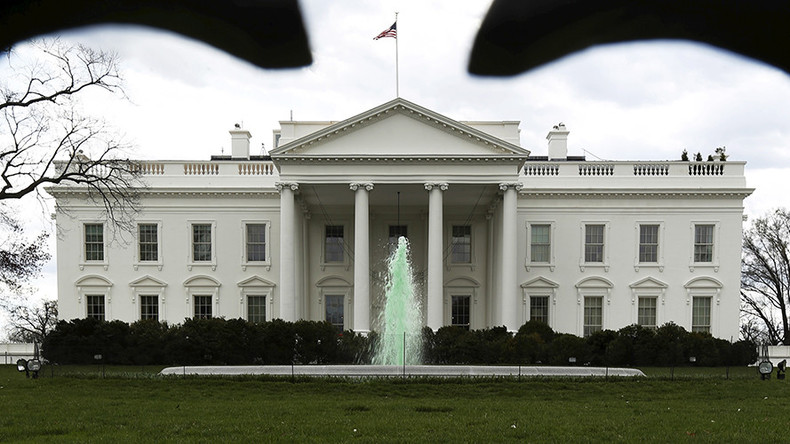 A woman has been arrested for trying to scale the fence and get to the White House grounds for the second time this week. This, and her third arrest for violating a stay order, are all due her urge to "speak with President Donald Trump."
Marci Anderson Wahl, 38, was arrested after setting off an alarm while trying to scale the fence. She was charged with unlawful entry and contempt of court.
The incident took place in the early hours of Sunday morning on the southeast corner of the Treasury building, local ABC affiliate WJLA reported.
READ MORE: 'This just keeps happening': Secret Service under investigation over more breaches
The woman previously tried to break onto the White House grounds as recently as last Tuesday when she was discovered by Secret Service dangling from the fence by her shoelaces.
On that occasion the agency said that the woman's shoelaces got entangled at the top of the fence and she ended up hanging suspended inside the grounds. Officers helped the woman down and arrested her.
Wahl was then charged with unlawful entry. She pleaded not guilty and was released pending a hearing next month. She told police she wanted to "speak with President Donald Trump."
Wahl was again arrested Friday in the vicinity of the White House and was charged with Contempt of Court in violation of the stay away order, The Hill reports. It is not clear if she was going to try and climb the fence again at that time.
On March 11, 26-year-old Jonathan Tran allegedly managed to break into the grounds of the executive mansion, armed with mace and a letter to Trump. He reportedly went undetected for 15 minutes before he was captured.
The security breaches have become such a common occurrence in Trump's presidency that lawmakers are demanding that the Secret Service make "major structural changes."