Trump says 'great American' killed in London attack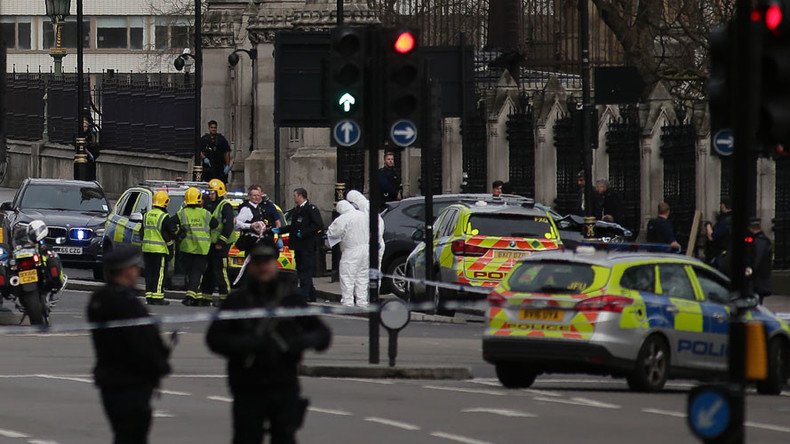 President Donald Trump has tweeted his condolences to the family of Kurt Cochran, the Utah man killed in Wednesday's terrorist attack in London.
In a tweet from his personal account, Trump called Cochran a "great American" and sent prayers and condolences to his family.
A great American, Kurt Cochran, was killed in the London terror attack. My prayers and condolences are with his family and friends.

— Donald J. Trump (@realDonaldTrump) March 23, 2017
Cochran was killed and his wife Melissa was seriously injured when they were struck by the attacker's car on Westminster Bridge, the BBC confirmed on Thursday.
The Cochrans were in London to celebrate their 25th wedding anniversary and visit Melissa's parents, who are missionaries for the Church of Jesus Christ of Latter-day Saints.
READ MORE: UK Parliament terrorist attack
Melissa Cochran "has a broken leg, a broken rib, and a cut on her head," her sister Sara Payne-Mcfarland wrote on Facebook. "While we are glad she survived, our hearts are broken and will never be the same after losing our dear uncle, brother-in-law, father. Kurt, you are a HERO, and we will never forget you."
"Kurt will be greatly missed, and we ask for privacy as our family mourns and as Melissa recovers from her injuries," said Clint Payne, Melissa's brother.
Five people, including the attacker, were killed and up to 40 injured in the terrorist attack in front of the Parliament Wednesday afternoon.
You can share this story on social media: