17,000 AT&T workers go on strike in California & Nevada
Published time: 23 Mar, 2017 01:44
Edited time: 23 Feb, 2018 08:43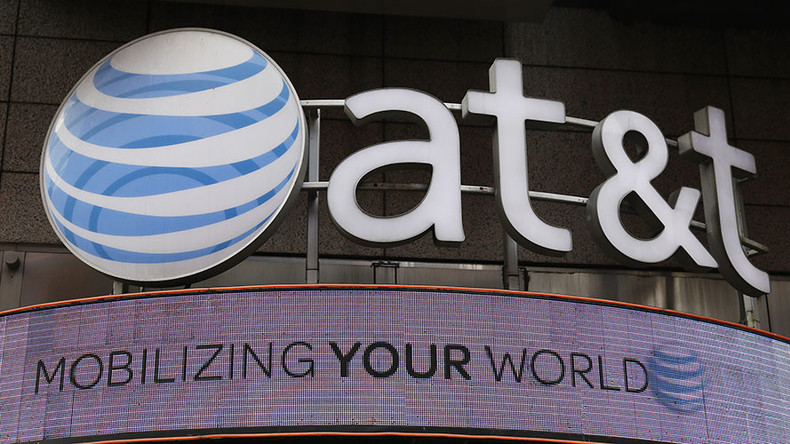 After working for nearly a year with no contract, 17,000 AT&T call center workers and technicians have taken to the streets in one of the most widespread labor actions against the telecommunications conglomerate in years.
The Communications Workers of America (CWA) union said that workers in district 9, which covers California, Nevada and Hawaii, began a grievance strike after AT&T violated contract terms when it forced technicians to do work outside their areas of expertise. The union claims this was done without bargaining as required by federal law.
On Wednesday, the union released a statement saying employees are angry that the company "recently made a unilateral change in job requirements without the agreement of the union." CWA says the issue has been an issue at the bargaining table for months, and they will continue to strike "until a satisfactory settlement can be reached."
"We are on strike today because AT&T is hurting us all by violating their bargaining obligations with the union," said Robinson Paiz, a maintenance splicer from Los Angeles who joined the strike, according to KXNT.
"AT&T technicians work around the clock to make sure our customers get the high-quality service they need and depend on, and we are building AT&T's billions of dollars in profits," he said.
AT&T claims that it is "a union-friendly company, with more full-time, union-represented employees than any company in America," Marty Richter, a spokesman for AT&T, said, according to the Los Angeles Times. Richter added that the company is the "only major wireless company with a unionized workforce."
"A walkout is not in anybody's best interest and it's unfortunate that the union chose to do that," an AT&T spokesman told Fortune. "We're engaged in discussion with the union to get these employees back to work as soon as possible."
READ MORE: Verizon, labor union reach deal in principle ending 6-week strike
Without a contract, the employees in district 9 say they have been asked to work overtime "for months on end." The contract, which covers thousands of employees who work in the district, expired in April 2016.
On Monday, the CWA released an update on the bargaining process, saying they were "disgusted" with the company's "corporate greed," and told its members: "Stay mobilized, stay unified and stay ANGRY!"
Last year, nearly 40,000 Verizon workers went on strike for six weeks, making it the largest strike in US history. The workers were protesting Verizon's plans to move jobs offshore, cut benefits and pay low wages. The strike was only resolved after former Labor Secretary Tom Perez was able to negotiate a four-year contract.