3 California prison guards on trial for murder of mentally ill inmate
Published time: 22 Mar, 2017 18:32
Edited time: 23 Mar, 2017 08:39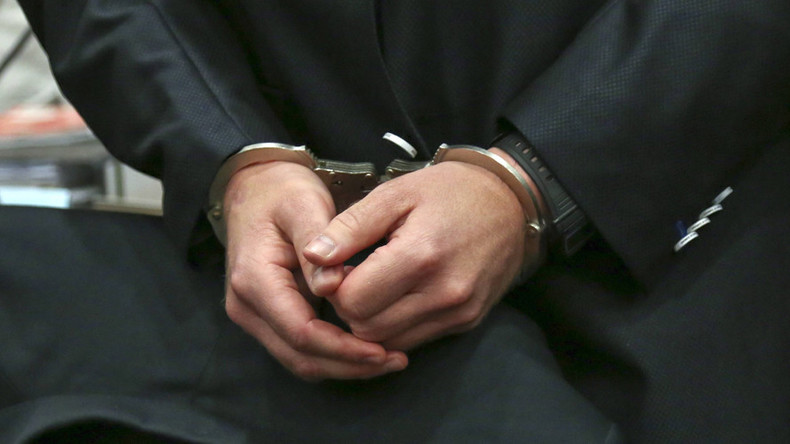 The trial has begun for three Santa Clara County correctional officers who are accused of involvement in the beating death of a mentally ill man. Prosecutors said the man begged for his life before dying.
"Power and abuse of power – that's what this case is about," prosecutor Matt Braker said in his opening statement in Santa Clara County Superior Court on Tuesday, according to the Mercury News. "The three of them thrived on the power and control they had over inmates."
Braker said the defendants beat Michael Tyree to death, and then attempted to cover up the crime.
Suffering from mental illness, Tyree was serving a 5-day petty theft sentence in the main jail in San Jose, and was expected to be transferred to a mental health facility, when he was found dead, naked and covered in feces and vomit in his single occupancy cell shortly after midnight on August 26, 2015.
The coroner's examination found that Tyree, 31 bled to death after he suffered multiple blunt force trauma, which a doctor from the medical examiner's office likened to being hit by a car.
The guards, Matthew Ferris, Rafael Rodriguez and Jereh Lubin, have pleaded not guilty to second-degree murder in the August 26, 2015 death of Tyree, and to assaulting another inmate, Juan Villa, earlier that evening.
The opening statements in the 10-week trial revealed two opposing theories about what happened that night. Prosecutors are suggesting Tyree's death followed a pattern on inmate abuse by the deputies, while defense attorneys suggest Tyree died as a result of his own actions.
The guards suggested at their preliminary hearing that Tyree's death was the result of him standing on his cell toilet and falling back onto the sharp edge of a stainless steel sink, either accidentally or intentionally. They also tried to discredit witnesses, who said they heard Tyree screaming.
An investigation found however that Tyree was heard crying out, "I'm sorry," and "Stop," as he was being beaten, prosecutors said.
Rodriquez's lawyer, Matt Provone, argued the wound on Tyree's spleen was "a perfect match to the cell sink's edge," and that cell wall writings and comments overhead by other inmates indicated Tyree was suicidal.
Braker showed the court evidence ranging from personal internet searches and phone records to a photo of Tyree's body after he was killed. Text messages from Rodriguez and Farris show them discussing using force with inmates.
Tyree's family has already settled a wrongful death and civil rights violation claim over his death. Santa Clara County agreed to pay $3.6 million to the family in 2016, according to attorneys.
A former Santa Clara County Superior Court Judge told SF Gate the case is unusual.
"First of all, it's rare for any law enforcement people to be prosecuted," Judge LaDoris Cordell said, recalling only one murder case in Santa Clara County that involved a retired police officer in her 19-year tenure. "This is especially rare."
If convicted, Farris, Rodriguez and Lubin could be sentenced to life in prison. They are free on $1.5 million bail each and on paid administrative leave.