Security alert at White House after reports of person with bomb inside car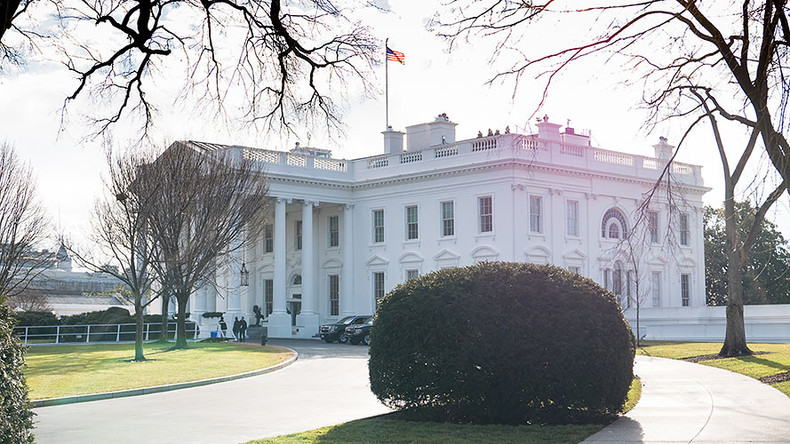 Security has been tightened at the White House after a car approached a checkpoint, according to the US Secret Service, Reuters reports. CNN cites two separate officials who say a man drove a car to the building, saying there was a bomb inside the car.
One person was detained late Saturday after the incident, and the vehicle was searched, CNN said. It is not immediately clear if there was any explosive device inside the car.
White House guards immediately increased security, while several streets in the vicinity were cordoned off.
Later in the day, the Secret Service said it detained the unnamed driver shortly after his vehicle approached the checkpoint, but made no mention of an explosive device, Reuters reported.
What appears to be a developing situation comes several days after a man scaled a perimeter fence, a vehicle gate, as well as another fence surrounding the White House, and walked around for sixteen minutes before being arrested by security.
US President Donald Trump was not inside the building at the time. In recent years, the White House has seen a string of several high-profile trespassing incidents.
The Secret Service inspected a backpack being carried by the intruder, but no hazardous materials were found. They said the unnamed perpetrator was arrested without further incident.
A subsequent search of the south and north grounds of the White House revealed "nothing of concern to security operations," the Secret Service was quoted as saying by AP.
President Trump commended the Secret Service and said that he had been informed about the intrusion, Reuters reports. He called the intruder a "troubled person."
In recent years, the White House has seen a string of several high-profile trespassing incidents. Last May, a man named Jesse Olivieri from Pennsylvania brandished a firearm at a White House security checkpoint and was then shot and injured by the Secret Service before being detained.
In 2014, a 42-year-old Omar Gonzalez from Texas managed to enter the presidential mansion with a folding knife in his pocket. Then-President Barack Obama and his family were not at the White House at the time and Gonzalez was apprehended just inside the doors. He later testified in court that he "never meant to harm anyone."