5-alarm fire rages near downtown Raleigh, North Carolina
Published time: 17 Mar, 2017 03:30
Edited time: 17 Mar, 2017 09:23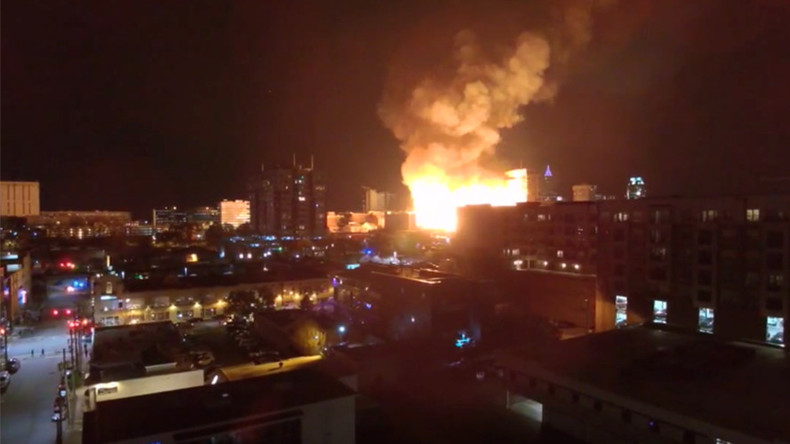 A building fire has grown to a five-alarm situation for emergency crews near downtown Raleigh, North Carolina. So far no injuries have been reported.
The 5-story building was under construction and unoccupied, but neighboring buildings have apartment residences, according to WTVD. It is unclear how many, if any, other buildings have been affected by the blaze.
Witnesses captured video of construction cranes falling due to the inferno's fury.
Around 11:30pm EST, firefighters started to get the flames under control. The fire started around 10:00pm.
Here is an earlier look at the fire before it overtook the entire building.