'Not a very smart thing to say': Ron Paul hits McCain & US envoy to UN over anti-Russian comments
Published time: 17 Mar, 2017 01:37
Edited time: 17 Mar, 2017 09:17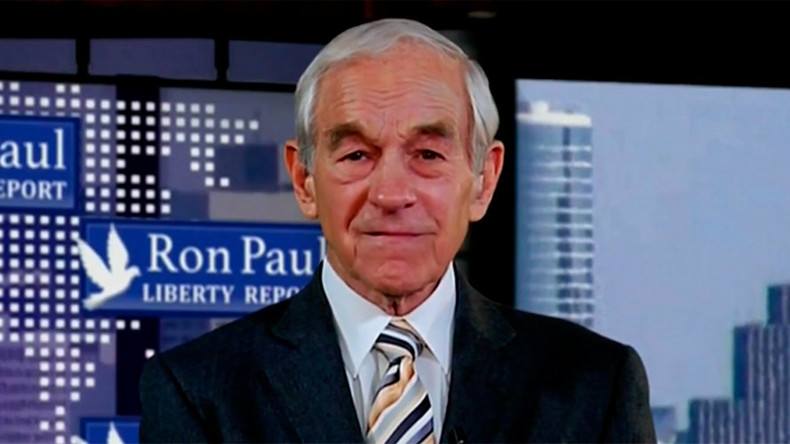 Former US congressman Dr. Ron Paul took no prisoners in an exclusive interview with RT America, following Senator John McCain's charge that his son, Senator Rand Paul, was "working for Vladimir Putin" and the US ambassador to the UN saying, "Never trust Russia."
"We cannot trust Russia. We should never trust Russia," US Ambassador to the UN Nikki Haley told NBC News on Thursday. It's a sentiment widely held in Washington, DC, as just a day earlier, Senator McCain (R-Arizona) accused his own colleague Senator Paul (R-Kentucky) of being an agent of the Kremlin, just because he objected to adding Montenegro to NATO.
Dr. Ron Paul knows first-hand what a character assassination — such as the one his senator son faced feels like — as McCain has blasted Dr. Paul's foreign policy of nonintervention as appeasement to the enemies of the US.
But in an interview with RT America's Ashley Banks, the elder Paul makes the case that more is at stake than typical political squabbling when this kind of anti-Russian rhetoric is used so flippantly.
Asked whether Ambassador Haley's comments undermined global security and US-Russia relations, Paul told RT, "Well I don't know about that, but I know it's going to cause mixed feelings here in this country because Trump was elected with the position he took that he wanted better relationships with Russia."
"It's not a good way to start things off," Paul said of Haley's words. "I don't think it's the end of a relationship with Russia or anything like that, but it seems like either she's inexperienced or has a completely different position than Trump, or Trump has modified his position."
Paul, 81, also called her statement "not a very smart thing to say."
More importantly, the former Texas congressman stressed, is the US policy in Syria, where more US troops may be deployed in the near future. Paul noted that there has been US and Russian cooperation against Islamic State, but that he'd like to see the US "back off and allow those people in Syria to deal with their own problems."
Moving onto McCain, Paul dismissed the strategy of name-calling or demagoguery.
"As a libertarian, I'm a strong advocate of talking to people and treating people decently, so that to me is not a wise thing to do."
"[McCain] struck me as being a bit irrational," Paul said of the six-term 80-year-old senator.
"His goal is building up NATO," Paul explained, adding that his motion in favor of expanding the treaty was based on the "unfounded fear that all of a sudden the Russian tanks were gonna go into Montenegro, which makes no sense."
"As a non-interventionist, I don't even like NATO," Paul said.
Paul went on to criticize US involvement in the 2014 Ukrainian revolution, or coup, as well as its increase of "so many troops and bases near the Russian border" as well as stationing missiles between North Korea and South Korea.