Trump administration to overturn fracking controls on public land
Published time: 16 Mar, 2017 23:55
Edited time: 7 Feb, 2018 12:17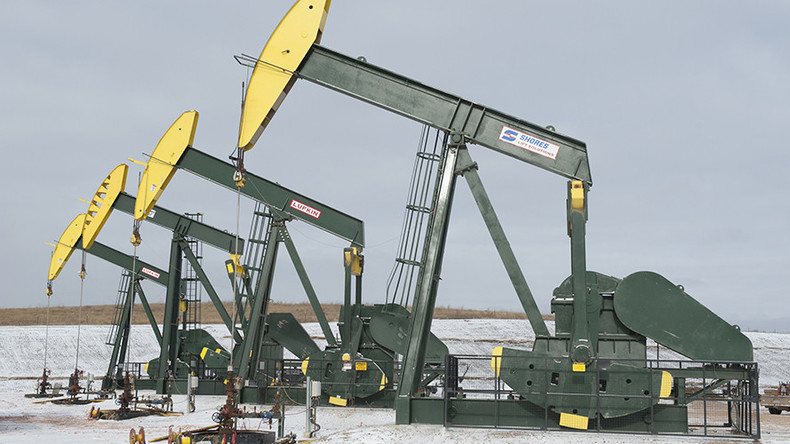 Court filings indicate that the US Environmental Protection Agency is on the verge of invalidating federal regulations on the fracking of public and tribal lands, to make the rules mesh with President Donald Trump's agenda.
On Wednesday, US Department of Justice lawyers announced they were considering overturning a 2015 Obama administration regulation regarding the mining of natural gas and crude oil via hydraulic fracturing (fracking), on public and tribal lands.
A motion from lawyers representing the US Department of the Interior and its Bureau of Land Management said they were reviewing the 2015 Final Rule (and all guidance issued pursuant thereto) for consistency with the policies and priorities of the new Administration."
"This initial review has revealed that the 2015 Final Rule does not reflect those policies and priorities," the motion read.
The practice of fracking has been hotly debated. Critics hold the method responsible for a myriad of environmental concerns, including a massive surge of earthquakes in Oklahoma, where the risks posed by human-induced earthquakes rivals California, according to the US Geological Survey.
Fracking is an extraction process that injects a chemical cocktail into rock formations at a high enough pressure to force natural gas and oil out. The exact chemicals used are something of a mystery, but the 2015 regulation required that companies engaged in fracking report the chemicals used in the process.
READ MORE: FCC blocks internet privacy regulations
The regulation also created stricter requirements for design standards for wells, tanks and ponds that hold the waste water, which can be more damaging to the environment than crude oil.
The regulation was put in place by the Bureau of Land Management (BLM), but overturned by Wyoming District Judge Scott Skavdahl who determined that the BLM did not have the authority from Congress to restrict the drilling practice.
The change in policy is being celebrated by members of the oil and gas industry. Erik Milito, the American Petroleum Institute's upstream and industry operations group director, told the Washington Post, "We welcome the opportunity to work with the new administration to eliminate red tape and encourage investment in federal, American, oil and gas projects."
Environmentalists are concerned for what this means for the future. Michael Saul, an attorney with the Center for Biological Diversity, told the Post, "Federal rules are critical because state rules in places like Oklahoma have been appallingly slow to confront air pollution, man-made earthquakes and other serious harms caused by oil companies."