FCC blocks internet privacy regulations
Published time: 2 Mar, 2017 03:24
Edited time: 2 Mar, 2017 11:51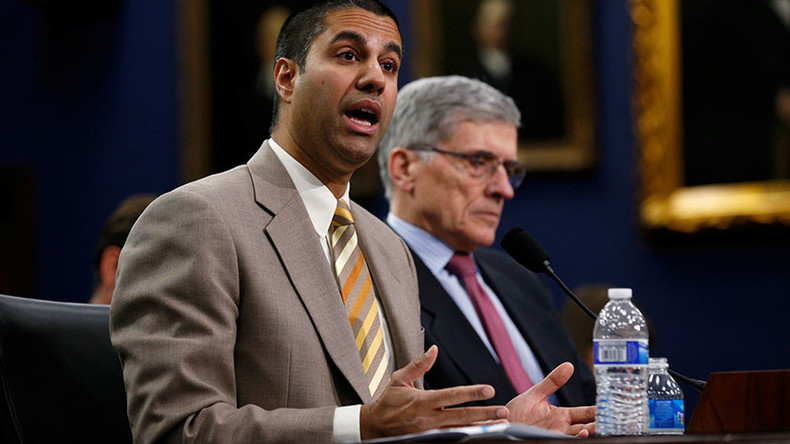 Internet providers will not be required to ask customers' permission before sharing information about their browsing habits, after an FCC vote effectively postponed the proposed rules indefinitely.
A Federal Communications Commission (FCC) vote on Wednesday prevented stricter consumer privacy protections for internet providers from becoming law. The data privacy requirements were meant to roll out on Thursday, but the vote was determined by the two Republican members of the commision who voted against the sole Democrat.
The vote was introduced by new FCC Chairman Ajit Pai who called for an emergency vote on Friday. Pai was responding to a petition from a group of internet providers who asked that the provisions be frozen until the providers had a chance to argue their objections in court, the Verge reported.
Pai and Federal Trade Commission head, Maureen Ohlhausen, issued a statement claiming that the issue was a matter for the FTC to handle, not the FCC. The regulations were approved by former FCC Chairman Tom Wheeler in October, along with several other consumer protections targeted at preserving privacy. Some of the orders Wheeler put in place on his way out of office have already been overturned by Pai.