US Defense Secretary says climate change poses national security challenge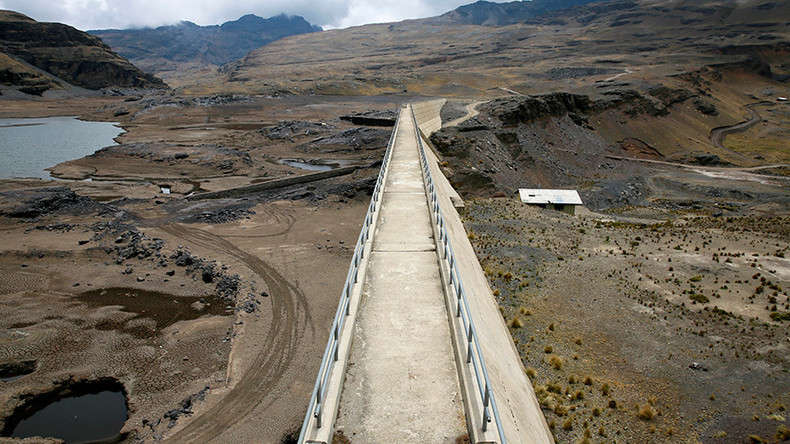 US Defense Secretary James Mattis has said that climate change is a threat to US interests and the Pentagon's assets, a statement that is at odds with the beliefs of US President Donald Trump and others in his administration.
Mattis made the statements in his unpublished written testimony to the Senate Armed Services Committee after his confirmation hearing in January. ProPublica received excerpts of Mattis' responses, which were confirmed by Senate staff.
"Climate change is impacting stability in areas of the world where our troops are operating today," Mattis said. "It is appropriate for the Combatant Commands to incorporate drivers of instability that impact the security environment in their areas into their planning."
The news comes as Trump, who has called climate change a "hoax," is expected to sign an executive order dramatically reducing how climate change will affect government decisions, and is said to target policies introduced by the Obama administration, including the Clean Power Plan – a central initiative to reduce carbon emissions.
Mattis has made statements supporting climate change initiatives in the past. He has said the armed forces should divest from fossil fuels and explore renewable energy. In 2010, he signed the Joint Operating Environment, which named climate change as a security threat the military hoped to tackle.
Mattis was asked by Senator Jeanne Shaheen whether he believed climate change was a security threat.
"Climate change can be a driver of instability and the Department of Defense must pay attention to potential adverse impacts generated by this phenomenon." Mattis wrote. "If confirmed, I will ensure that the Department of Defense plays its appropriate role within such a response by addressing national security aspects."
EPA Administrator Scott Pruitt told CNBC last week that he does not believe carbon dioxide is a main contributor to recent global warming.
US Secretary of State Rex Tillerson has been accused of working to cover up the effects of climate change during his time as head of ExxonMobil.