Kansas senator compares Planned Parenthood to Nazi concentration camp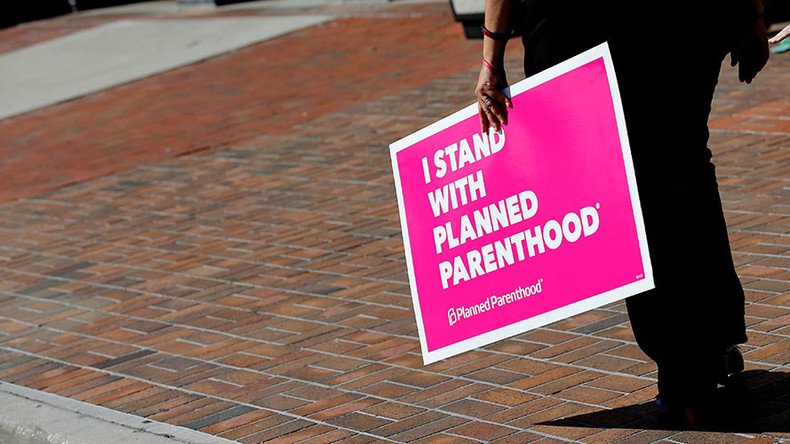 A $25 donation made to Planned Parenthood in the name of a Republican Kansas state senator resulted in the lawmaker contacting the organization and comparing them to a Nazi death camp, a statement he later amplified.
Senator Steve Fitzgerald (R-Leavenworth) contacted Planned Parenthood last week to say a donation in his name is "as bad - or worse - as having one's name associated with Dachau," a concentration camp that killed an estimated 31,951 in Nazi Germany during the Holocaust.
Given the opportunity to walk back the statement on Monday, Fitzgerald only conceded that he did not go far enough.
"I think the Nazis ought to be incensed by the comparison," Fitzgerald told the Kansas City Star.
Fitzgerald's letter to Planned Parenthood was made public after the Twitter account for the organization's Great Plains branch shared a picture.
He told the City Star the donation and ensuing letter telling him about the donation was "harassment" and "political theater."
However, Ali Weinel disagreed. Weinel made the donation in Fitzgerald's name after the two had exchanged emails regarding anti-choice legislation he was sponsoring.
"I didn't go into this out of spite," she said. "I just was so angry and knew that the only way I could be less angry was if I made a difference. So that's what I did."
The subsequent sharing of the letter resulted in even more donations to Planned Parenthood in Fitzgerald's name — a fact he resents.
"How about if I make a donation in your name to the Ku Klux Klan and publish it?" Fitzgerald said, adding, "If somebody made a donation to the Ku Klux Klan in your name and published it, how would you feel? What would you do? How would you react? Wouldn't it be controversial for you to deny that or to denounce that in the strongest possible terms? It's pretty controversial, don't you think?"
Bonyen Lee-Gilmore, spokeswoman for Planned Parenthood Great Plains, condemned Fitzgerald's language, saying it contributed to the stigma attached to legal abortion.
"The state of Kansas has much bigger issues to be dealing with, and this is just an unacceptable attack on women's right to choose," she told the Star.
Advocates for the reproductive health center were unamused by Fitzgerald's words, including Rabbi Moti Rieber, executive director of Kansas Interfaith Action, who told the Star, "It's astonishing to me that an elected official in Kansas could make such a comparison."
The Star also asked Fitzgerald if he thought Planned Parenthood was worse than the Nazis, to which he replied, "Oh, yeah."
"What I'm saying is, they're both exterminating innocent human life," he added.
You can share this story on social media: