Traffic stop larceny: Cop charged with stealing from drivers he had pulled over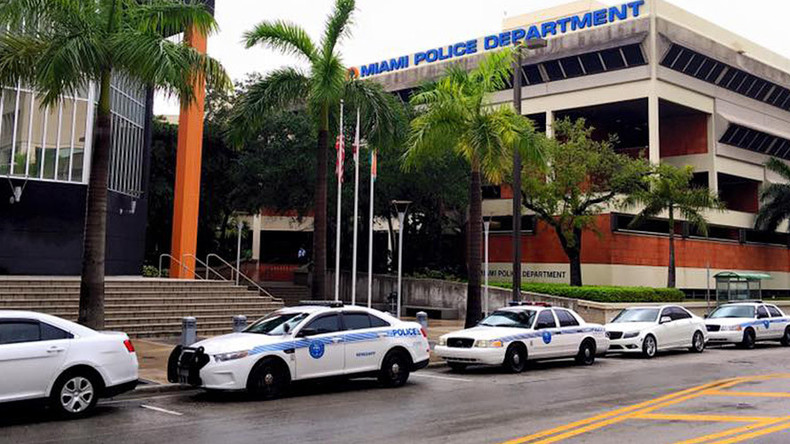 A Miami police officer has been arrested after being caught allegedly stealing from motorists he had pulled over during traffic stops.
According to Miami Deputy Police Chief Luis Cabrera, Officer Jose R. Acosta, hired in May 2016, was arrested on Friday and charged with one count of armed burglary and one count of armed grand theft.
Acosta was reportedly caught in a sting operation pulling over a number of drivers and shaking them down for cash, according to the Miami Herald. The arrest was made following a joint operation between Miami PD, the Florida Department of Law Enforcement and the state attorney's office.
READ MORE: 'Police shot me in face for no reason': El Cajon protest witness talks to RT
"It is disheartening when one of our own betrays the oath they took," Miami PD said on Twitter, leading to some people questioning why such actions aren't taken against officers who shoot unarmed people.
An investigation into Acosta has been launched and he has been "relieved of duty without pay, pending termination," Cabrera said, according to NBC6.
"The city of Miami Police Department will not tolerate actions that betray the oath of our office as public servants and contradict our duty to serve and protect our communities," Cabrera added.