Sanders blasts GOP healthcare act's 'disgraceful' tax breaks for the wealthy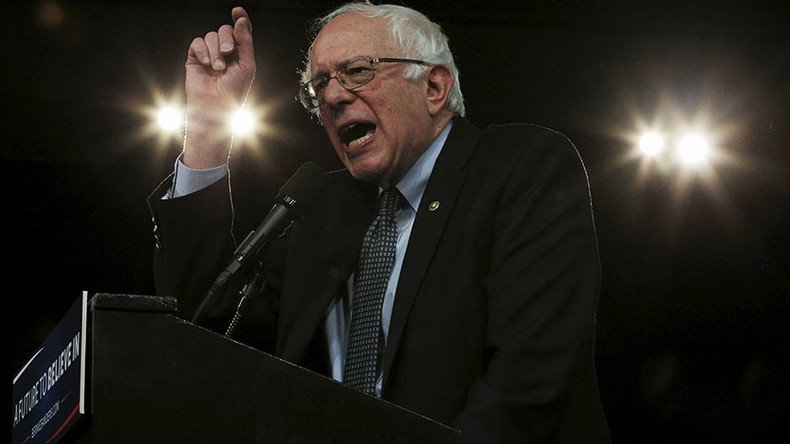 The Republican plan to overhaul the US healthcare system is "far worse" than Obamacare, according to Democratic Senator Bernie Sanders, and represents a disgraceful effort to "give massive tax breaks" to the wealthy.
Last week, the Republican Party released new healthcare legislation aimed at dismantling the "skyrocketing costs" of the Affordable Care Act (ACA), signed into law by Barack Obama in 2010.
The House Republican's American Healthcare Act (AHCA) strips away mandates on individuals and employers, while certain subsidies and taxes will be binned.
Speaking on CBS Face the Nation on Sunday, former presidential candidate Sanders hit out at changes that he said will give a "$275 billion tax break to the top 2 percent" of earners.
READ MORE:'Unprecedented freedom': Republicans present Obamacare replacement
"It is an absolute disaster, it is a disgrace and this really has nothing to do with healthcare. What this has everything to do with is a massive shift of wealth from working middle income people to the very richest people in this country," Sanders said.
The act has already provoked the ire of the American Medical Association, which says it "cannot support" the move in its current guise.
Under the amendments, a much-maligned Obamacare individual mandate which saw people taxed for not having health insurance will be stricken from the system. Meanwhile, Medicaid, a social welfare program providing low income earners with greater access to medical services, would be frozen in 2020.
The AHCA also repeals the high income Medicare tax, which required people earning more than $200,000 to pay a 0.9 percent tax on their wages. A second 3.8 percent tax on "unearned income" like investment revenue will also be abolished.
"They're going to decimate Medicaid, which is why the American Medical Association and the American Hospital Association oppose it. This is a disgrace," Sanders said.
READ MORE: Republicans release Obamacare replacement bill
Asked by CBS host John Dickerson how the ACA could continue in its "rickety" financial state, Sanders admitted the legislation is not perfect but said that, under Republican plans, up to 10 million people may soon be without health insurance.
Sanders added: "It is very hard for [Paul Ryan] or anybody not to deny that what Republicans are bringing forth is far, far worse than Obamacare and that its primary purpose is massive tax breaks to the very wealthiest people in this country."
Appearing on the same Sunday show, Republican House Speaker Paul Ryan said Obamacare was collapsing and that he expected the new legislation to pass in the Senate.
In what could be considered a message to reluctant conservatives still on the fence about backing the act, Ryan said he agreed with President Donald Trump that next year could be an electoral "bloodbath" for Republicans if the new legislation fails.
You can share this story on social media: