Republicans release Obamacare replacement bill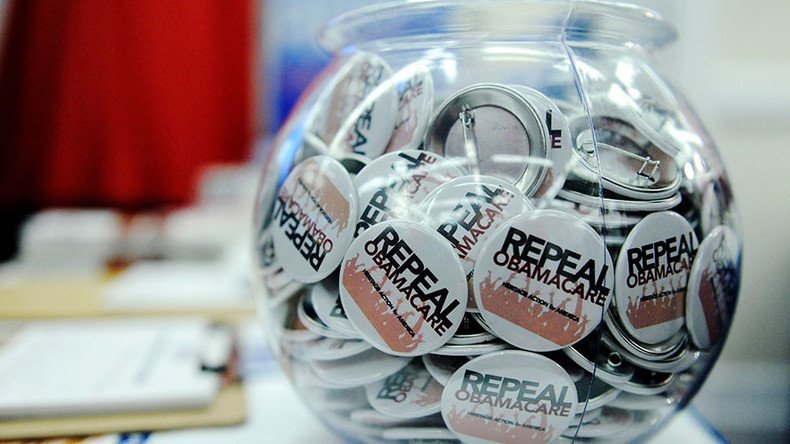 House Republicans have released the American Health Care Act, legislation to replace Obamacare. The reconciliation process also includes legislation released by Republicans on the House Energy and Commerce Committee.
On Monday, House Republicans released Obamacare replacement legislation, entitled the American Health Care Act, online. The legislation keeps President Barack Obama's signature health care reform's protections of pre-existing conditions, but strips away mandates on individuals and employers, as well as some taxes and subsidies. It also allows the states' insurance exchange structures to remain in place.
Under the proposal, expansion of Medicaid under Obamacare is slated to continue until January 1, 2020.
House Republicans on the Energy and Commerce Committee also released plans to repeal and replace Obamacare in a document titled, "Budget Reconciliation Legislative Recommendations Relating to Repeal and Replace of the Patient Protection and Affordable Care Act."
READ MORE: IRS won't care what your tax return says about Obamacare mandate
GOP members of the House Ways and Means Committee tweeted out a link to the American Health Care Act, and are anticipated to work with the Energy and Commerce Committee on crafting final legislation for the Senate to review.
The House Energy and Commerce Committee's communications director, Zach Hunter, tweeted that Committee Chairman Greg Walden (R-Oregon) had a copy of their bill hand delivered to the office of Senator Rand Paul (R-Kentucky), who has been vocal in his opposition to any "Obamacare-lite" legislation as well as the bill-writing process he called too secretive.
Not all Republicans are on board with the replacement. Representative Justin Amash of Michigan called it "Obamacare 2.0" in a tweet.
On the Senate side, Republicans Shelley Moore Capito of West Virginia, Cory Gardner of Colorado, Lisa Murkowski of Alaska and Rob Portman of Ohio sent a letter to Senate Majority Leader Mitch McConnell of Kentucky, saying the proposal "does not provide stability and certainty for individuals and families in Medicaid expansion programs or the necessary flexibility for states."
You can share this story on social media: