#Vault7 hacking leak clearly an 'inside job' – former CIA deputy director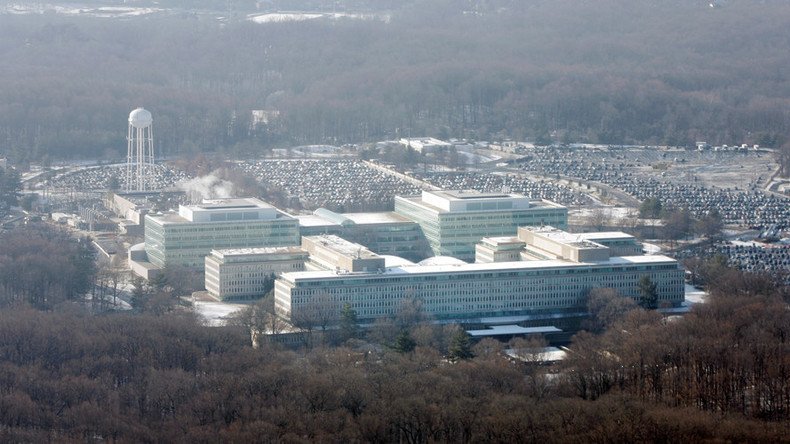 The WikiLeaks could've only obtained documents from CIA's covert hacking program from somebody within the agency, said former CIA Deputy Director Mike Morell.
When asked by CBS This Morning if the so-called "Vault 7" revelations could've been an inside job, Morell replied without hesitation: "absolutely."
"This data is not shared outside CIA. It's only inside CIA. It's on CIA's top secret network, which is not connected to any other network. So, this has to be an inside job," he said.
Morell advised the CIA to look into if the WikiLeaks informant was a staff employee or a contractor, and if any "red flags" were missed.
On Tuesday, the first installment of the "Vault 7" files was made public, revealing the vast scope of the CIA's hacking capabilities.
The batch of 8,761 documents accounts for only 1 percent of the total files to be released, WikilLeaks said, adding that it won't disclose its source.
Morell also advised the whistleblower group against its plans to share technical details of the CIA hacking operation with the tech companies that were directly affected by it.
This data is "valuable" to the enemies of the US, who may use it to search and eliminate CIA malware in their own networks.
The same stance was earlier shared by the CIA, which refused to confirm the authenticity of the documents presented by WikiLeaks.
"Such disclosures not only jeopardize US personnel and operations, but also equip our adversaries with tools and information that do us harm," the agency said in a statement Wednesday.
Morell served as deputy director of the CIA in 2010-13, also being the agency's acting director on two occasions.
READ MORE: #Vault7: Intel Security releases new detection tools following WikiLeaks' CIA revelations
The #Vault7 leaks have revealed the CIA's covert hacking targets, which included computers, smartphones running on Apple, Google and Microsoft software, and even smart TVs infiltrated for the purpose of collecting audio, even when the device is switched off.
The US government hackers were able to access data from social messaging platforms, including WhatsApp, Weibo and Clockman before encryption, the leaks revealed.
READ MORE: 'Great threat to global security': Russia urges US to explain CIA hacking exposed by WikiLeaks
During his livestream Thursday, WikiLeaks founder Julian Assange promised that the group would provide tech companies that suffered "billions of dollars of damage" due to the CIA hacking "exclusive access" to technical data it has obtained.
You can share this story on social media: