'Great threat to global security': Russia urges US to explain CIA hacking exposed by WikiLeaks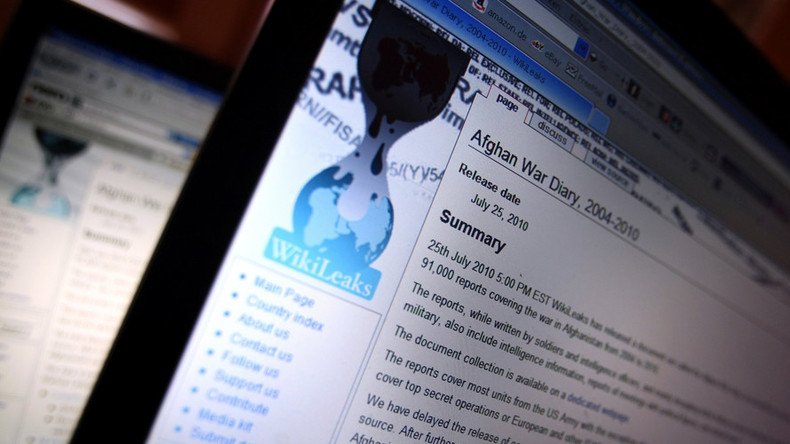 Moscow has urged US intelligence services to provide a detailed and open response to WikiLeaks' accusations of CIA hacking activities as #Vault7 constitutes a serious threat to international security, Foreign Ministry spokeswoman Maria Zakharova said.
READ MORE: #Vault7: US will use 'full force of law' if WikiLeaks dump contains factual info, Pence warns
"We'd really like the security services in Washington to respond fully and openly to the released documents with specific facts, and if this information is confirmed then it poses a great threat to the world and international security," Zakharova said at a briefing in the Russian capital.
Moscow "occasionally" receives information about the activities of the American special services, she pointed out.

Previously, such reports "were always confirmed, but also there always attempts to retouch this information and remove it from the front pages," Zakharova said.

"In any case, almost every time this information was confirmed," the ministry's spokeswoman said.

On Tuesday, WikiLeaks released the first installment of the #Vault7 leak, revealing the scope of the CIA's hacking capabilities.
According to the whistleblower group, the batch of 8,761 documents accounts for only 1 percent of the total files to be released.
The leaks have revealed the CIA's covert hacking targets, which included computers, smartphones, routers and even smart TVs infiltrated for the purpose of collecting audio, even when the device is switched off.
The Google Android operating system, used in 85 percent of the world's smartphones, was also exposed as having severe vulnerabilities, which allowed the CIA to "weaponize" the devices.
The US government hackers were able to access data from social messaging platforms, including WhatsApp, Weibo and Clockman before encryption, the leaks revealed.

During his livestream on Thursday, WikiLeaks founder Julian Assange promised that the group would provide tech companies that suffered "billions of dollars of damage" due to the CIA hacking "exclusive access" to technical data it has obtained.
READ MORE: 'CIA is now a paramilitary, cyber-military organization' – ex-CIA officer Kiriakou
You can share this story on social media: