Flynn received over $500k lobbying as 'foreign agent' of Turkish government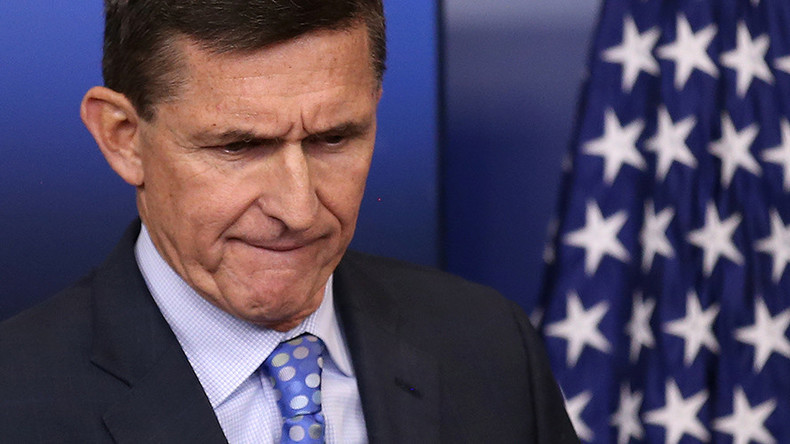 Upon learning that General Michael Flynn had registered as a foreign agent of Turkey in 2016, Vice President Mike Pence praised President Donald Trump's decision to request the resignation of his former national security adviser.
According to the lobbying disclosure forms filed Tuesday with the Justice Department's Foreign Agent Registration Unit, Flynn's company was paid at least $530,000 for lobbying work that may have benefited the Turkish government.
In a press briefing Thursday, White House press secretary Sean Spicer claimed the president was not aware of Flynn's work before he appointed the former lieutenant general as national security adviser.
"I think this is what he did for a living," Spicer told reporters, adding that Flynn was not being compensated as part of the transition.
"And so he was a private citizen at the time. And when you're a private citizen, you're allowed to engage in legal activities," Spicer said.
Pence also said that he did not know about Flynn's work before he was appointed, and said the revelation was an "affirmation of the president's decision to ask General Flynn to resign," in an interview with Fox News' Bret Baier.
In September 2016, Flynn's consulting firm, Flynn Intel Group, Inc., disclosed it was working for Inovo BV, a Dutch-based consulting firm owned by Ekim Alptekin, a businessman with ties to Turkey's government and its president, Recep Tayyip Erdogan.
According to documents filed with the DOJ, the Flynn Intel Group was hired to "perform research" on Fethullah Gülen and his network of charter schools as well as "form a film and production crew for the purposes of producing a video documentary based on its research associated with Mr. Gülen."
Turkish authorities have accused Gülen of inciting an attempted coup in 2016. Thousands of his supporters have been jailed, and Gülen fled to the US. The Turkish government has called on the US to extradite Gülen to Turkey.
On November 8, 2016, election day, Flynn wrote an editorial that appeared in The Hill, calling Gülen a "radical Islamist," who was in control of "a vast global network" of extremists, which has "all the right markings to fit the description of a dangerous sleeper terror network."
The article also called Turkey a "vital" ally to the US and said they were the "strongest ally against the Islamic State in Iraq and Syria."
Flynn's contract ended on November 15, three days after he was appointed to be Trump's national security adviser. Once Flynn was appointed, Flynn Intel Group shut down its operations. They filed a final public disclosure report on December 1 and did not renew their contract with Inovo BV.
The group says they refiled with the DOJ due to their work with Inovo BV, which they say "focused on Mr. Fethullah Gülen" and "could be construed to have principally benefitted the Republic of Turkey."
In an interview with the Associated Press, Alptekin said that the documents were amended in response to "political pressure." Alptekin said he did not agree with the decision to file the registration documents with the Justice Department.
"I disagree with the filing," Alptekin told AP. "It would be different if I was working for the government of Turkey, but I am not taking directions from anyone in the government."
When I engaged Flynn Co. polls showed 85% likelihood of Hillary winning. If intention was to lobby USG I would have hired Podesta like Gulen

— Ekim Alptekin (@ekimalptekin) March 8, 2017
Flynn has agreed not to lobby for five years after leaving government service and never to represent foreign governments.