Livestreaming dying moments of shot man doesn't break the law – N Carolina police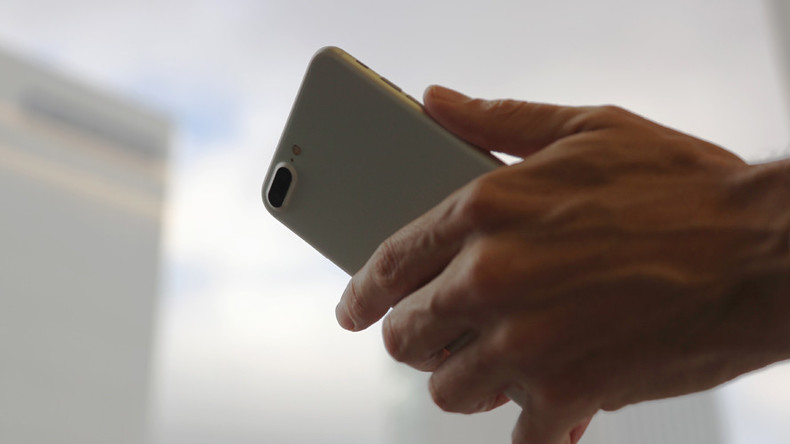 The person who livestreamed the last moments of a man dying from a shotgun wound won't be charged because no law was broken, North Carolina police said.
Sgt. Pedro Orellano explained he had interviewed the person who recorded the 10-minute video and concluded he or she wasn't involved in the death of 27-year-old Calvin Louis Blackshire Jr.
Blackshire was scheduled to meet up with someone at the Motel 6 in Fayetteville on the night of January 19. He was robbed when he arrived at the motel, with someone stealing his cellphone and shoes.
Investigators weren't sure if Blackshire was shot at the time of the robbery or after, but just before midnight police responded to the shooting. They found Blackshire near the rear of the motel. While he was dying at the motel, his suffering was livestreamed on Facebook. He died the next morning at Cape Fear Valley Medical Center.
Blackshire's family watched the 10-minute video.
"I just want to know who in the world with any kind of decency would do something like that," his mother, Pamela Blackshire told The Fayette Observer in January. "It's a shame they couldn't be arrested for watching someone dying and not assisting."
She added, "You could see people standing over my son taking pictures."
Facebook removed the video. Orellano says Facebook officials helped identify the person who recorded and posted the video.
"It is despicable," Orellano said. "I agree."
Lt. Todd Joyce said people who see victims of violence should call 911 rather than video it.
Livestreaming murder, violence and suicide has become more frequent and often hundreds are witnessing the tragedies on line with few interventions.
The first livestreamed violent act to capture national attention was in 2008 when a 19-year-old college student named Abraham Biggs logged on to the livestreaming platform Justin.tv and took a lethal overdose of opiates and benzodiazepines. Twelve hours later, someone watching the broadcast, which was still running as user comments filtered in, identified Bigg's location and called the police, who can be seen entering Bigg's room before the video ends.
Many of the people anonymously observing Biggs during the final hour of his life told him to keep going. Biggs had been on other social media sites and posted about his suicidal impulses and "troubles and doubts" before he died.
Wendy Crane, an investigator for the Broward County Medical Examiner's office, told ABC News at the time: "People were egging him on and saying things like, 'Go ahead and do it, faggot."
After more than a decade of livestreaming, many believe it is the provider's responsibility to police harmful or violate behavior broadcast through these services. That argument assumes that someone is watching at the service provider, whereas it is often an algorithm that is trained to recognize similarities to items that could be censored.
In Canada, it is a criminal offense "to persuade or abet somebody to commit the act [of suicide], as well as counsel them to commit/ So if anybody's encouraging these people to continue what they are doing, they're criminally response for that action," Jeff Banglid a detective with the cybercrime unit of the Toronoto Police Service told Broadly.
In the US, 40 states have laws that prohibit assisting, encouraging or providing the physical means for someone to commit suicide. But beyond being charged with that crime, there are no laws prohibiting the live broadcasting of someone's death.
"There's no such thing as an accident without a crowd gathering and standing on tiptoes in order to see the person lying on the ground," Dr. Harry Seiden, a clinical psychologist told Broadly. "There's a fascination with another's pain because it's only one gesture removed from our own pain. We could be the one lying on the pavement."
Even the normally circumspect FBI joined in when, in December 2016, it publicly released a video of the shooting death of an Oregon refugee protester, marking an unusual departure from the usual circumspect agency.