'Not exactly a bastion of truth': CIA hits back at Assange after WikiLeaks #Vault7 release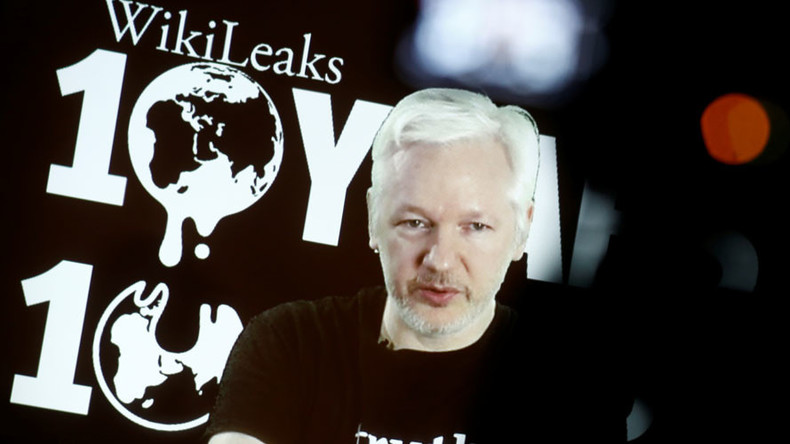 The Central Intelligence Agency (CIA) has responded to explosive allegations by WikiLeaks about the agency's use of US "cyber weapons" by calling into question the integrity of the whistleblowing website's co-founder.
Through a spokesperson, the US intelligence agency hit back at suggestions it oversteps the mark in surveillance by saying Assange is "not exactly a bastion of truth and integrity," Reuters reports.
"Despite the efforts of Assange and his ilk, [the] CIA continues to aggressively collect foreign intelligence overseas to protect America from terrorists, hostile nation states and other adversaries," CIA spokesperson Jonathan Liu said.
READ MORE: WikiLeaks will give tech companies exclusive access to CIA hacking tools - Assange (VIDEO)
In a news conference on Thursday, WikiLeaks editor Julian Assange claimed that "billions of dollars of damage" has been done to tech companies by the CIA's cyberspying "arsenal." He went on to claim that WikiLeaks holds technical information about CIA hacking strategies, which it is withholding until the "material is effectively disarmed."
WikiLeaks has since pointed to Assange's acceptance of the Sam Adams Associates for Integrity in Intelligence award. The award is named after a CIA whistleblower and is governed by a group of former US intelligence officials.
On Tuesday, WikiLeaks released details of thousands of documents and files purporting to show the "entire hacking capacity of the CIA."
The CIA has refused to comment on the authenticity of WikiLeaks' documents. However, in a statement Wednesday, the agency said it was their mission to "aggressively collect foreign intelligence overseas to protect America."
READ MORE: WikiLeaks says just 1% of #Vault7 covert documents released so far
"It is CIA's job to be innovative, cutting-edge, and the first line of defense in protecting this country from enemies abroad. America deserves nothing less," the statement read.
"It is also important to note that CIA is legally prohibited from conducting electronic surveillance targeting individuals here at home, including our fellow Americans, and CIA does not do so."
You can share this story on social media: