WikiLeaks says just 1% of #Vault7 covert documents released so far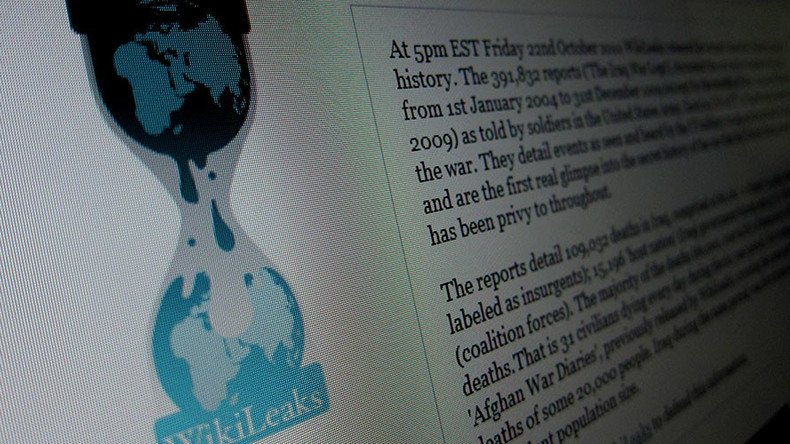 WikiLeaks' data dump on Tuesday accounted for less than one percent of 'Vault 7', a collection of leaked CIA documents which revealed the extent of its hacking capabilities, the whistleblowing organization has claimed on Twitter.
WikiLeaks has released less than 1% of its #Vault7 series in its part one publication yesterday 'Year Zero'.

— WikiLeaks (@wikileaks) March 8, 2017
'Year Zero', comprising 8,761 documents and files, was released unexpectedly by WikiLeaks. The organization had initially announced that it was part of a larger series, known as 'Vault 7.'
However, it did not give further information on when more leaks would occur or on how many series would comprise 'Vault 7'.
The leaks have revealed the CIA's covert hacking targets, with smart TVs infiltrated for the purpose of collecting audio, even when the device is powered off.
The Google Android Operating System, used in 85 percent of the world's smartphones, was also exposed as having severe vulnerabilities, allowing the CIA to "weaponize" the devices.
READ MORE: 85% of world's smart phones 'weaponized' by CIA
The CIA would not confirm the authenticity of the leak. "We do not comment on the authenticity or content of purported intelligence documents." Jonathan Liu, a spokesman for the CIA, is cited as saying in The Washington Post.
WikiLeaks claims the leak originated from within the CIA before being "lost" and circulated amongst "former U.S. government hackers and contractors." From there the classified information was passed to WikiLeaks.
End-to-end encryption used by applications such as WhatsApp was revealed to be futile against the CIA's hacking techniques, dubbed 'zero days', which were capable of accessing messages before encryption was applied.
The leak also revealed the CIA's ability to hide its own hacking fingerprint and attribute it to others, including Russia. An archive of fingerprints – digital traces which give a clue about the hacker's identity – was collected by the CIA and left behind to make others appear responsible.
READ MORE: CIA, MI5 turned Samsung TVs into spying devices, even when switched off
You can share this story on social media: