#Vault7: 85% of world's smart phones 'weaponized' by CIA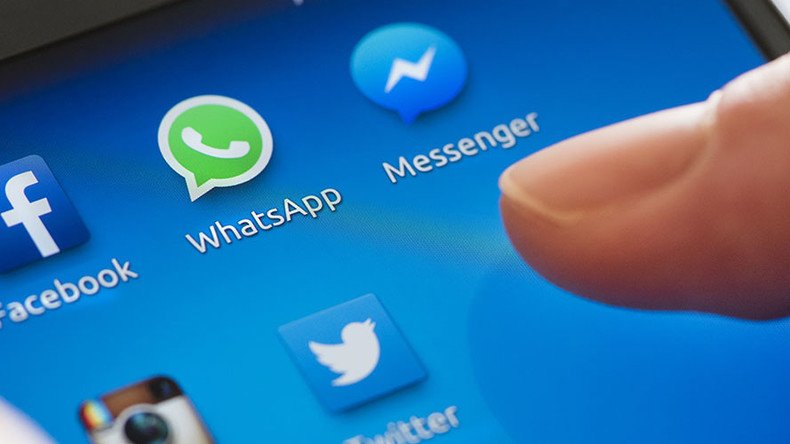 The majority of the world's smartphones have been "weaponized," according to WikiLeaks, which revealed in its latest leak that the CIA went to extreme measures to utilize the Android OS for spying.
Google's Android operating system, used in 85 percent of the world's smart phones, including Samsung and Sony, was found to have 24 'zero days' – the code name used by the CIA to identify and exploit vulnerabilities for the purpose of secretly collecting data on individuals.
READ MORE: WikiLeaks publishes 'entire hacking capacity of the CIA'
The techniques allow the CIA to access data from social messaging platforms, including WhatsApp, Weibo and Clockman before encryption, according to WikiLeaks.
Both audio and message data were vulnerable to the exploit through the CIA's exploitation of gaps in the OS.
WikiLeaks claims the source of their latest release acted to create a public debate about the "security, creation, use, proliferation and democratic control of cyberweapons."
The leak revealed details of massive surveillance by the CIA, including 'Weeping Angel' – a surveillance technique which infiltrates smart TVs, transforming them into microphones.
In one of the documents, users of antivirus software Comodo, who did not install a flawed upgrade, were described as "paranoid bastards."
The CIA appear to be aware that version 6.X of the software isn't as good as its predecessor, which they described as a "a colossal pain in the posterior."
"Comodo's user base, paranoid bastards that they are, has apparently caught wind of this and lots of them haven't upgraded to 6.X. Kind of a shame, cuz this is a hole you could drive a very large wheeled freight carrying vehicle through," the document reads.
You can share this story on social media: