Closed-down Marine nude photos page redirects users to new page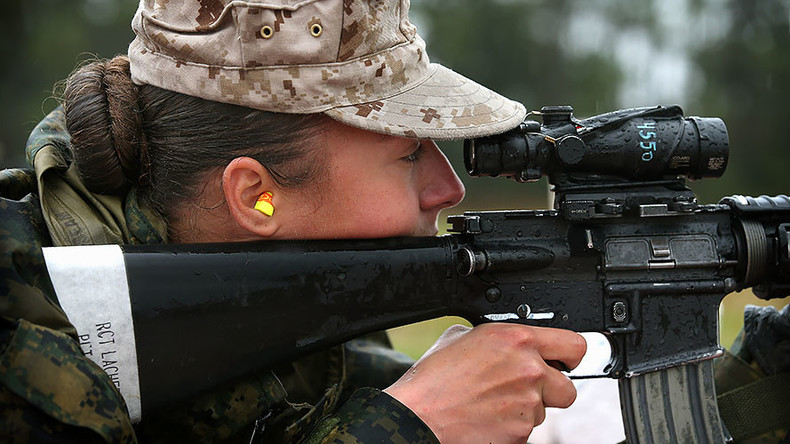 Marines haven't shutdown their Facebook page containing hundreds of nude photos of female recruits but instead are redirecting members to a new page, according to sources. This comes as the military has begun an investigation into the nude pictures scandal.
The 30,000 members are now being redirected to a new page Marines United 2 or MU2, which promises to expose whistleblowers about the site, and includes comments by members jeering at the federal and military investigators, according to screenshots provided to CNN by a journalist, former Marine Sergeant James La Porta.
The new group page allegedly includes "settings" to ensure no "BFs" are granted access, wrote a man sharing the redirect on Facebook. BFs are 'blue falcons,' a military term for someone who betrays a fellow service member.
Other rules include no women, no talking about Marine United, no direct threats of harm, and all members have to be Marines, Navy or British Royal Marines, according to La Porta.
LaPorta was booted from the alternative sites, threatened and then shut out.
The Department of Defense is investigating reports that dozens of US Marines share "hundreds – possibly thousands" of naked photos of female recruits, veterans and other women on a secret Facebook page, many of whom were unaware they had been photographed.
The photos were reportedly shared on a page entitled 'Marines United,' which boosted some 30,000 followers, triggering an avalanche of obscene comments, according to the Center of Investigative Reporting.
A Google Drive page linked to the original Facebook posts includes more than two dozen women's names, ranks and units.
CIR reports that, in one case, a female corporal pictured in uniform had been followed at Camp Lejeune in North Carolina by a fellow Marine who secretly photographed her. Rude comments reportedly burst through like a flood after the picture was posted to the Marines United page.
One Facebook user allegedly wrote, "Take her out back and pound her out," adding "video it though… for science."
The story was first broken by veteran Thomas Brennan, founder of the military news site The War Horse. Captain Ryan Alvis, a Marine Corps spokesman, credited the veteran.
"It allowed us to take immediate action to have the explicit photos taken down and to prepare to support potential victims. We are exploring what actions should be taken to best address this form of harassment in the future," Alvis said in a statement to CNN.
According to an annual report released by the Pentagon in May 2016, the US military received a total of 6,083 reports of sexual assault in 2015, while noting that such crimes are underreported.
Colonel Don Christensen (ret.), the former chief prosecutor of the United State Air Force and president of Protect Our Defenders, released the following statement:
"There is a serious cultural problem when Marines refer to fellow warriors in such hateful terms and trade explicit photos of female Marines like baseball cards. The degradation of women who have volunteered to serve their country is simply unacceptable and calls for swift and severe accountability."
"Congresswoman Jackie Speier warned the Marine Corps of similar misogynistic social media sites four years ago, yet nothing was done to stop the practice. The leadership that has failed to act over the last four years must also be held accountable for their dereliction of duty."