Trillion-dollar pitch: US nuclear triad too old to fight Russians, Pentagon says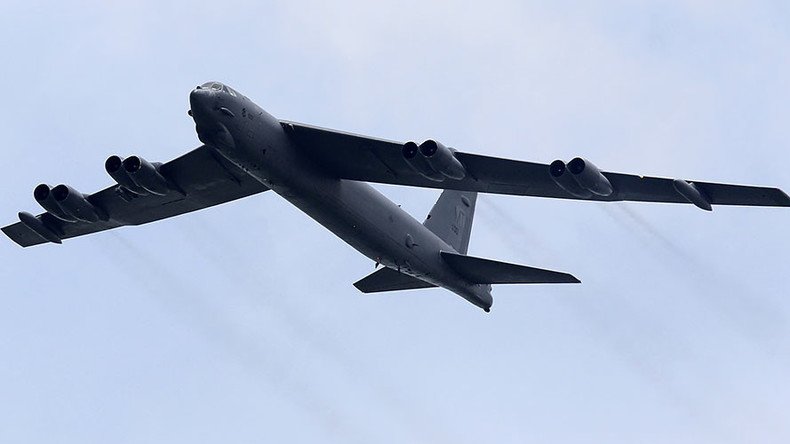 The US military urgently needs to modernize all three legs of the "nuclear triad" because its existing weapons are getting old and won't be able to breach Russian air defenses in the very near future, senior Air Force and Navy officers told Congress.
There are "scheduled realities" to the US nuclear weapon systems, US Air Force General Paul Selva, Vice Chairman of the Joint Chiefs of Staff, told the House Armed Services Committee on Wednesday. Ohio-class submarines, Minuteman III ballistic missiles and B-52 strategic bombers are all rapidly approaching the end of their useful lifespan, according to Selva and three other senior officers testifying.
"Our nuclear deterrent is nearing a crossroads," Selva said. "We are now at a point where we must concurrently modernize the entire nuclear triad and the infrastructure that enables its effectiveness."
The B-52 fleet was built in the 1950s, and the bombs and missiles they use were designed and built in the 1970s with a 10-year lifespan, Selva said.
"We know today they remain relevant, but we can't continue to maintain them," he told lawmakers. "A decade from now, those weapons will not be able to penetrate Russian air defenses, and therefore there is an urgency to their replacement."
There is "almost no slack" in the schedule for replacing the Ohio-class submarines with the new Columbia-class, and it will cost almost as much to extend the life of the Minuteman III missiles as it would to develop a replacement, he said.
Selva's assessments were seconded by Air Force's Vice Chief of Staff General Stephen Wilson, Vice Chief of Naval Operations Admiral Bill Moran, and US Strategic Command (STRATCOM) head General John Hyten.
While STRATCOM could go to round-the-clock operations tomorrow, in theory, the question in practice is how long the aged B-52s could withstand that tempo, Hyten told lawmakers. "When you've got airplanes that old, the question is how long they'll fly."
Wilson explained that the B-52 will be a 90-year-old design by the time it is scheduled for retirement in 2050. The B-2 bombers will be in their mid-60s by then as well. The Air Force's B-21 Raider bomber is still on the drawing board at Northrop Grumman.
The Navy's Ohio-class submarines "can't go beyond 42 years" in service, said Moran, and were originally designed with a maximum lifespan of 30 years. The Columbia-class project is "on time and on schedule," he added. Construction on the first new missile sub is supposed to start in 2021.
The Obama administration put the price tag of modernizing the US nuclear arsenal at $355 billion by 2023. Critics have said the actual figure could rise to over $1 trillion. President Donald Trump has called for the US to "greatly strengthen and expand its nuclear capability," though he criticized the Obama administration's costly modernization program during the election campaign.
You can share this story on social media: