Daycare worker arrested in Pennsylvania after pushing 4yo girl down stairs (VIDEO)
Published time: 7 Mar, 2017 10:56
Edited time: 8 Mar, 2017 10:50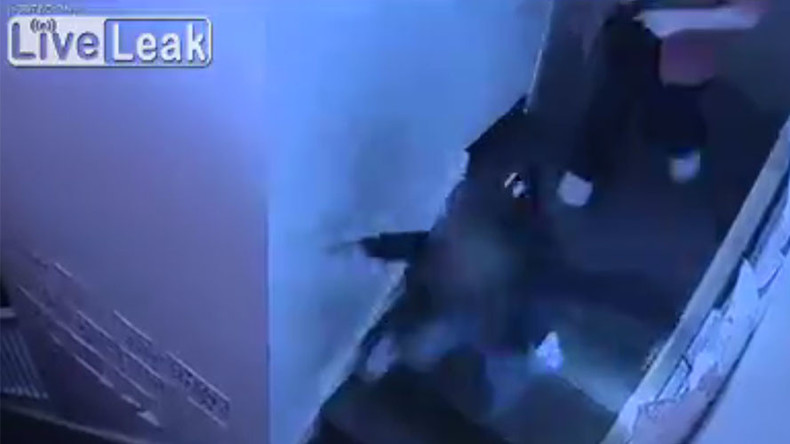 A daycare worker in Upper Darby Township, Pennsylvania is facing charges after a surveillance camera showed her pushing a four-year-old girl down a flight of stairs.
The incident occurred at around 5pm on Friday, at the Child Care of the Future daycare center.
Footage from the scene shows 52-year-old Sarah Gable apparently pushing the young child down the small flight of stairs deliberately.
She then helps the child up before looking directly at the surveillance camera, which had been installed just minutes before the incident.
A fellow daycare worker happened to be watching the newly installed camera at the time of the incident.
"It still hurts me, just seeing the video. When I saw it air I was just like wow. It still hurts," Shawayne Tavares told CBS Philly. "The little girl was just really shaken up. Her eyes were literally like 'help me.'"
READ MORE: Sesame Street value: $1mn worth of weed plants found at children's day care center
The four-year-old suffered a knee injury from the fall, and returned to the daycare center the next day with the incident still fresh in her mind.
"She was a little scared of the steps," said Tavares.
The parents were notified of the incident via a letter, and Gable was immediately fired and arrested. She faces a simple assault charge and endangering the welfare of the child, and has been released on $25,000 bail.