Deadly Yemen raid resulted in no valuable intel – officials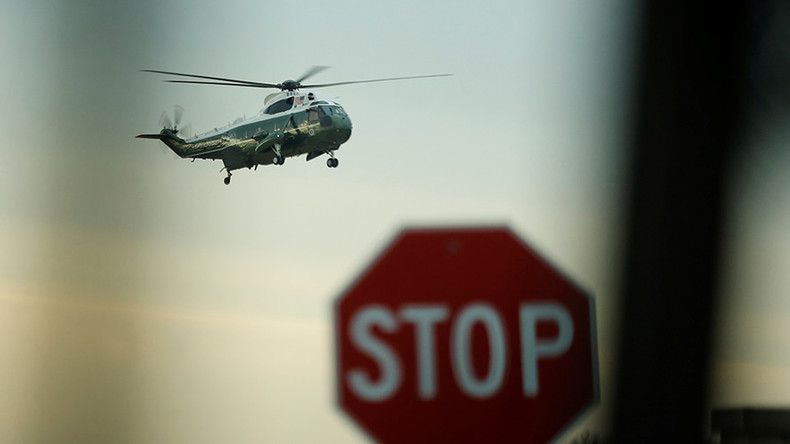 A US raid in Yemen that resulted in the deaths of one Navy SEAL and at least 25 civilians has been found to have yielded no significant intelligence. This comes after weeks of the White House doubling down on the mission and praising its success.
The Yemeni raid earlier this month has been the subject of three investigations by the Pentagon, but defense officials told NBC News on Monday they have yet to find any valuable intelligence from the mission.
The operation left at least 25 civilians dead, nine being children, and has come under intense scrutiny after the father of the deceased Navy SEAL, Ryan Owens, criticized President Donald Trump for the mission.
The late January offensive was the first US boots-on-the-ground operation in Yemen in two years. Apart from the deaths, a $70 million military helicopter was also destroyed.
The White House, however, has stood behind the operation. On February 8, Press Secretary Sean Spicer told reporters, "We gathered an unbelievable amount of intelligence that will prevent the potential deaths or attacks on American soil."
That claim is being countered by unnamed Pentagon officials who assert that the only intelligence the attack turned up was a bomb-making video that was irrelevant to any current situation.
William Owens, the father of the slain SEAL, has gone public with his criticism of the raid and the administration's handling of it. Owens told the Miami Herald that he refused to meet President Donald Trump after his son's body was transferred to the US.
"I told them I didn't want to make a scene about it, but my conscience wouldn't let me talk to him," Owens said Friday in his first interview.
"Why at this time did there have to be this stupid mission when it wasn't even barely a week into his administration? Why?" Owens asked. "For two years prior, there were no boots on the ground in Yemen — everything was missiles and drones — because there was not a target worth one American life. Now, all of a sudden we had to make this grand display?''
Owens' comments come after Spicer rebuffed criticism of the mission by reporters and Senator John McCain (R-Arizona), saying anyone who "undermines the success of that raid owes an apology and a disservice to the life of Chief Owens."
You can share this story on social media: