Trump to boost Pentagon budget by $54bn - White House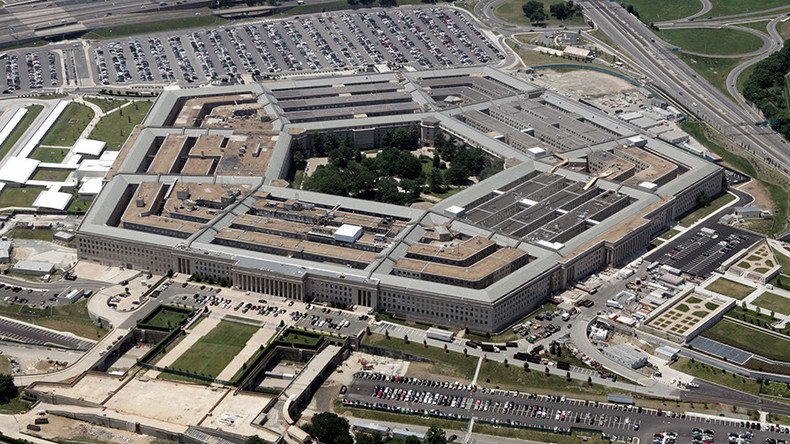 President Donald Trump aims to increase the Pentagon's budget by $54 billion, as part of a push to rebuild America's "depleted military." Trump also promised to rein in domestic spending and do more with less.
Both Office of Management and Budget head Mick Mulvaney and White House press secretary Sean Spicer confirmed the amount at the press briefing on Monday, describing it as the funding the military needed to "get off life support" caused by the Budget Control Act, also known as the sequester.
Details of the new budget will be unveiled sometime in March, but the president is expected to preview portions of it during Tuesday's night address to Congress.
In a Monday meeting with governors at the White House, Trump said the budget will be heavy on "public safety and national security" and feature a "historic increase of defense spending to rebuild the depleted military."
"We're going to do more with less," Trump said, "and make the government lean and accountable."
By way of example, Trump cited the savings he negotiated with Lockheed Martin for the purchase of F-35 fighter jets, knocking $728 million off the initial sticker price. Announcing the block buy in early February, Lockheed credited the savings to Trump's "personal involvement" in the negotiations.
The Obama administration requested $582.7 billion to fund the Department of Defense in fiscal year 2017, including the $58.8 billion for the warfighting "overseas contingency operations" fund. Congress eventually authorized a total of $619 billion.
Trump's budget outline will not include any changes to entitlement spending such as Medicare and Medicaid, Treasury Secretary Steven Mnuchin told Fox News on Sunday.
"We are not touching those now. So don't expect to see that as part of this budget," he said.
Among the other priorities Trump brought up were repealing and replacing Obamacare, expediting environmental reviews, and investing in the crumbling US infrastructure.
Trump's budget efforts have been frustrated by the slow pace of Senate confirmations for his Cabinet officials. Mnuchin himself was only confirmed on February 13, while Mulvaney received approval on February 16.
The president's critics have pointed out that rebuilding the infrastructure, overhauling healthcare, beefing up the military and building the border wall won't be possible without running up a massive deficit.
You can share this story on social media: