Trump cuts US debt by $12bn in his first month in office, accuses media of 'not reporting' it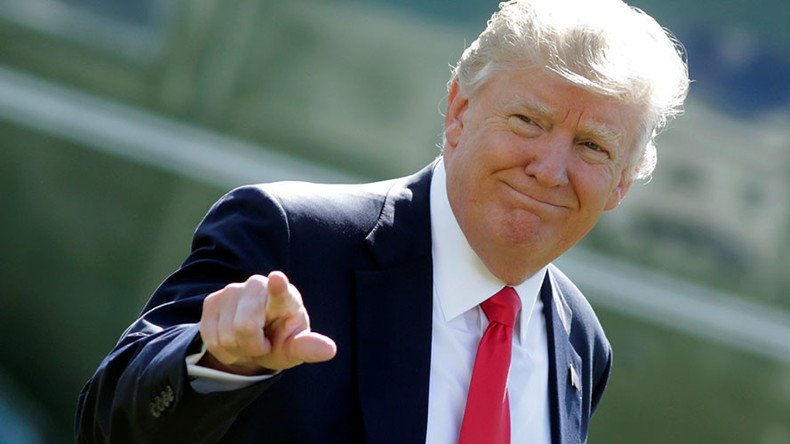 The US President Donald Trump has tweeted that he managed to decrease the US total public debt by US$ 12 billion during his first month in office while the former President Barack Obama increased it by US$200 billion over the same period.
Trump has also accused the media of turning the blind eye to this fact.
"The media has not reported that the National Debt in my first month went down by $12 billion vs a $200 billion increase in Obama first mo," he said in his Twitter post.
He then added that he has "great optimism for future of the US business and jobs" and promised "big tax and regulation cuts."
The figures presented by Trump coincide with the data issued by the US Treasury Department, according to which, on January 20th, the day of Trump's inauguration, the overall US debt stood at $19,947 billion. On February 21st, a month later, the total US debt load amounted to $19,935 billion.
Moreover, between February 22 and February 23, the US debt fell by further $ 22 billion from $ 19,935 billion to $ 19,913 billion.
The US public debt really grew by more than US$ 200 billion from US$ 10,626 billion to US$ 10,838 billion in Obama's first month in office, according to the US Treasury data.
According to the website USdebtclock.org, which tracks how much the US debt grows in real time, the debt had grown by $ 9 trillion or by 86 percent from $ 10.7 trillion to $ 19.6 trillion during Obama's two terms in office, hitting a record high.
Trump's statements come just a day after the Council on Foreign Relations predicted that "Trump's policies would be likely to significantly widen the budget deficit."
In November 2016, after the US elections, the Tax Policy Center (TPC) also said that the federal debt would rise by $7.2 trillion n ten years and by $20.9 trillion by 2036.
READ MORE:Trump tax plan helps ultra wealthy, businesses more than middle class, hurts single parents
Trump vowed to reduce the US debt and to eliminate deficit spending during his presidential campaign. On Wednesday, he once again addressed this issue and pledged to make Washington stop wasting taxpayers' money.
"The finances of our country are a mess, but we're going to clean them up," the president said, adding that "we won't let your money be wasted anymore."
"We must do a lot more with less," he said.
You can share this story on social media: